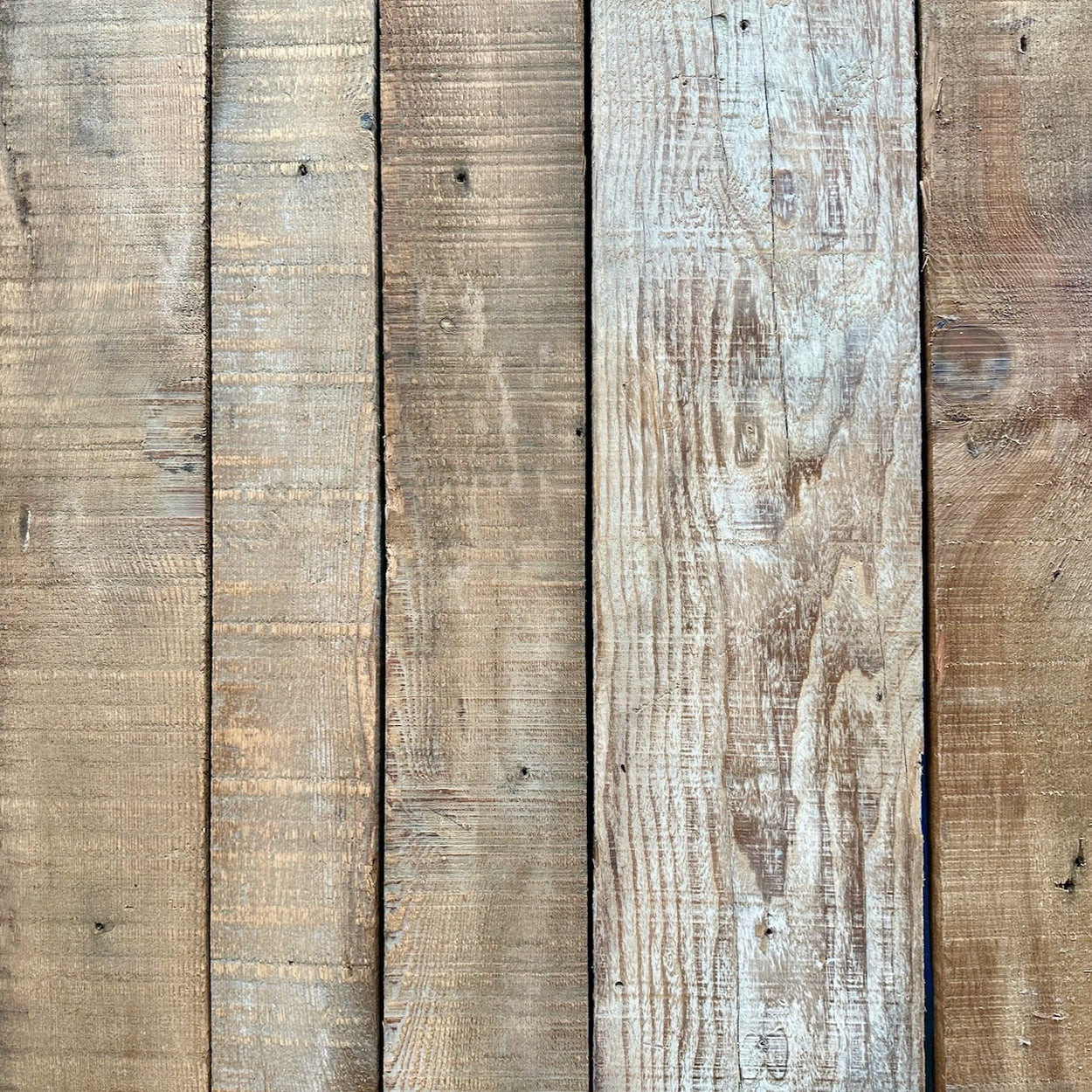 Railway Shed Boards
From
per sqm ex. VAT
These boards have been salvaged from the sides of huge Railway Sheds in Eastern Europe. Beautiful mixed width boards with weather-beaten surface and totally original. Supplied fully cleaned ready for fitting.
Approx 800m2 in stock
We can supply them with a lacquer finish for an extra £15m2
Product – Railway Shed Wall Cladding 
Surface - Original 
Width: Approximately 90 - 140mm
Thickness - Approx 20mm
Length: Approximately 0.8 - 3m
Holes: Some
Cracks: Some
Colour variation: Yes, typical with reclaimed timber.
Joint detail: Original square edged 
Finish - Wire Brush Sanded
For information on delivery, see our delivery information page.