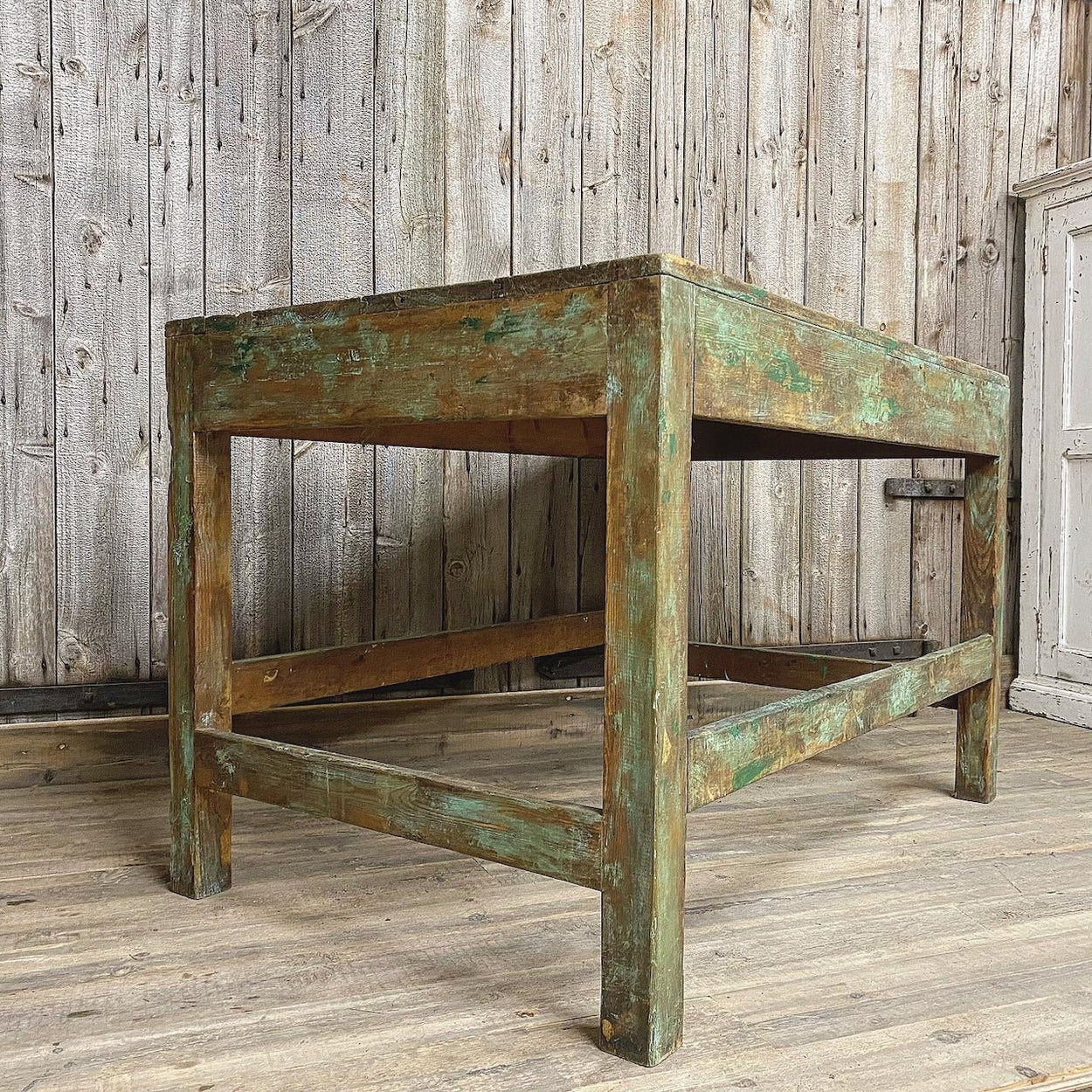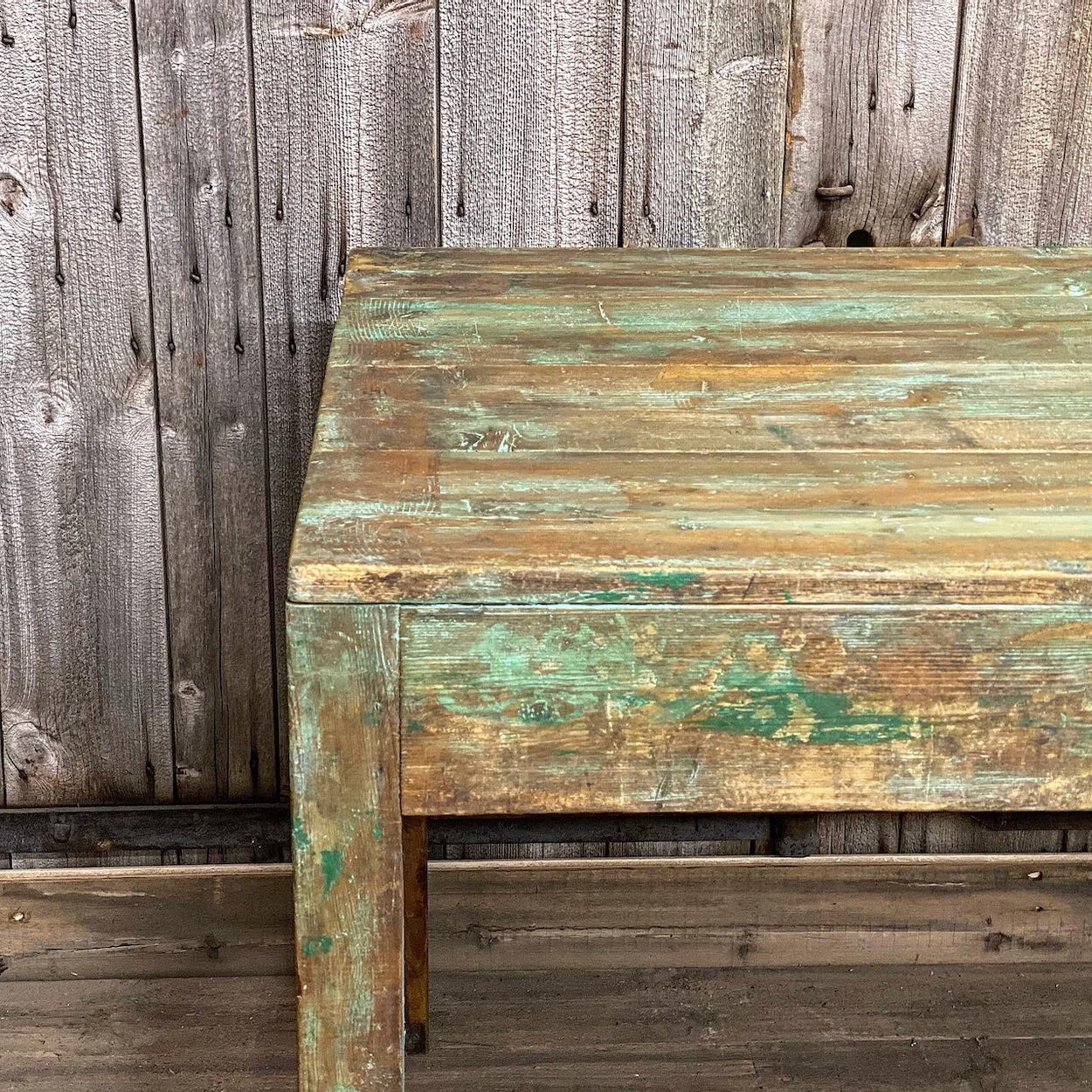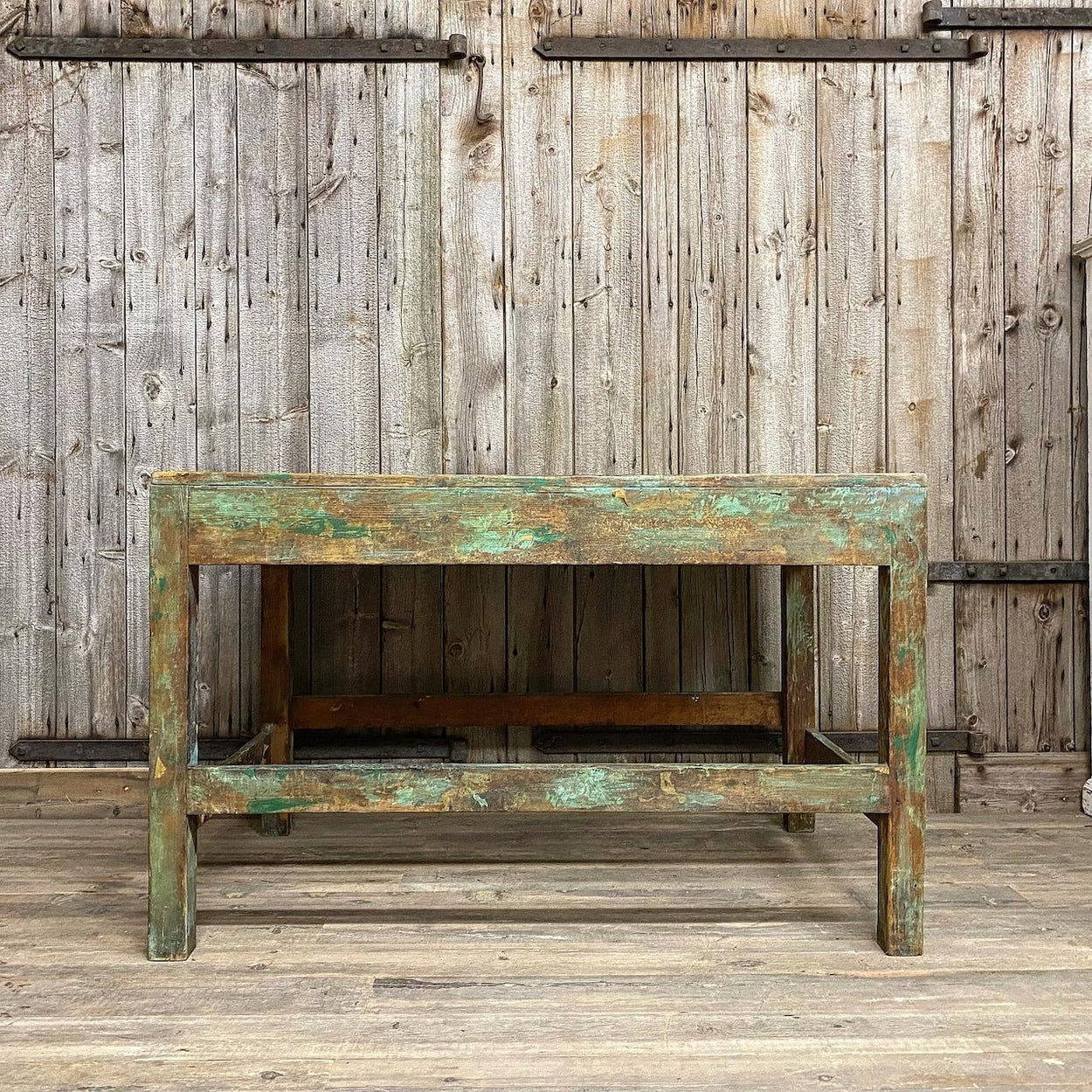 Wooden Work Bench
This reclaimed wooden work bench has been steam cleaned to remove years of dirt and grime. Supplied in its original condition this has been through the workshop for a small amount of light touch restoration then lightly sanded and waxed. Very nice amounts of wear and tear.
Size is 122cm L x 77cm W x 76cm H
For information on delivery, see our delivery information page.