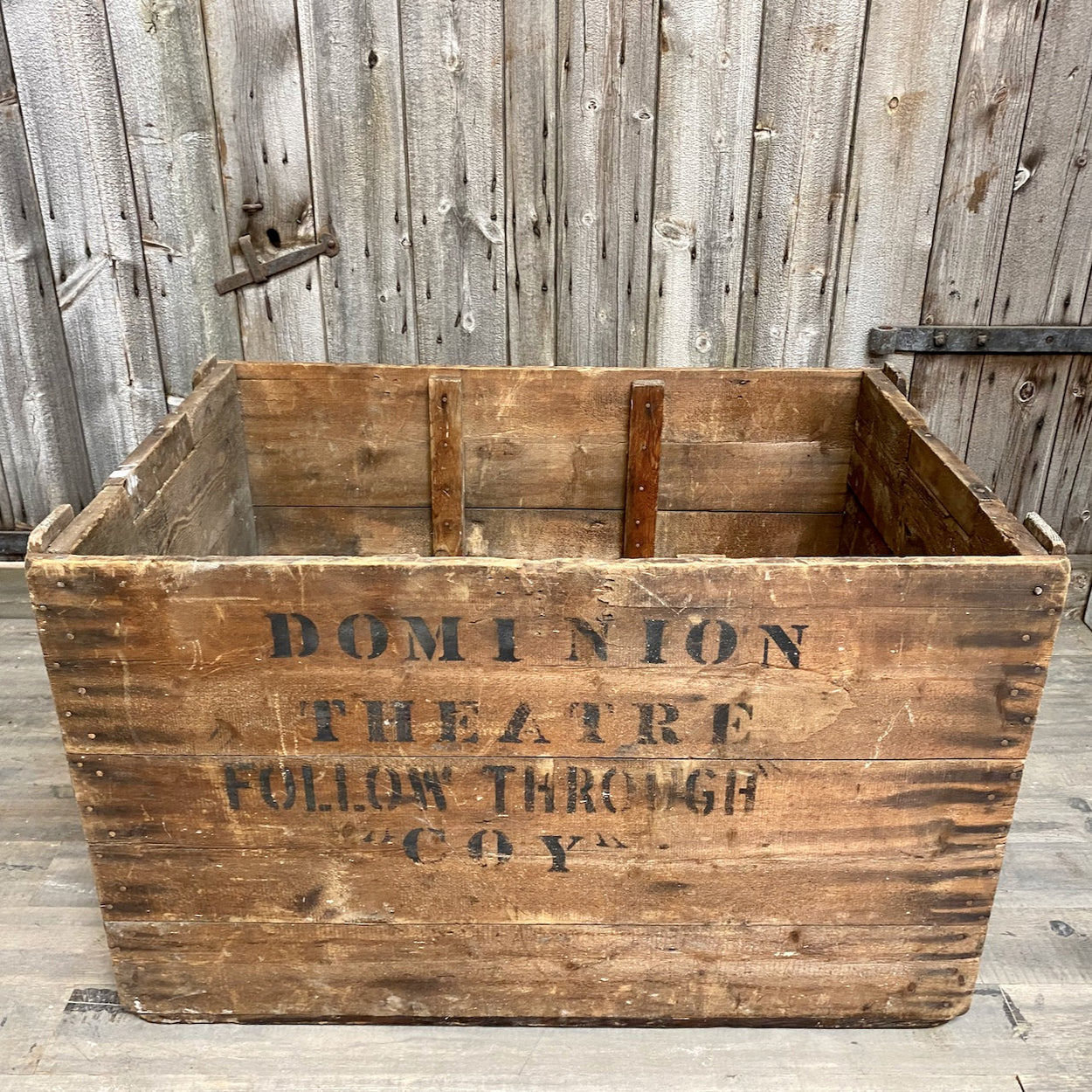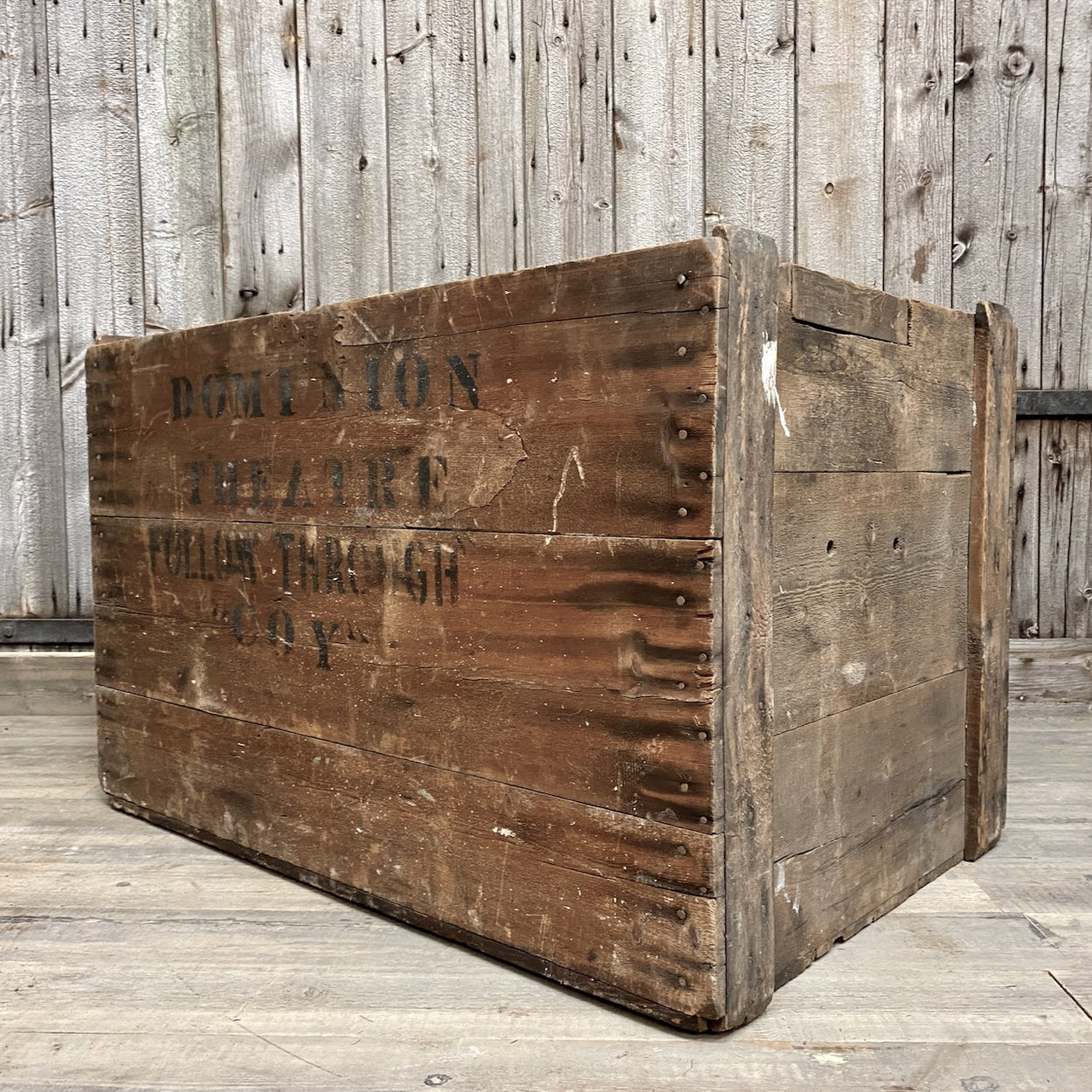 Vintage Theatre Prop Box
ex. VAT
This vintage wooden Prop Box displays original wording of The Dominion Theatre London with the play "Follow Through". It has a beautiful amount of natural wear and patina. A lovely rare find. Pop a potted plant in it, use as a fabulous toy box, super stylish storage for wood, the uses are endless!
Supplied fully cleaned, treated and waxed.
Size is approx 100cm L x 64cm D x 64cm H
Product code LYVF0068
Please read information regarding delivery 
For information on delivery, see our delivery information page.