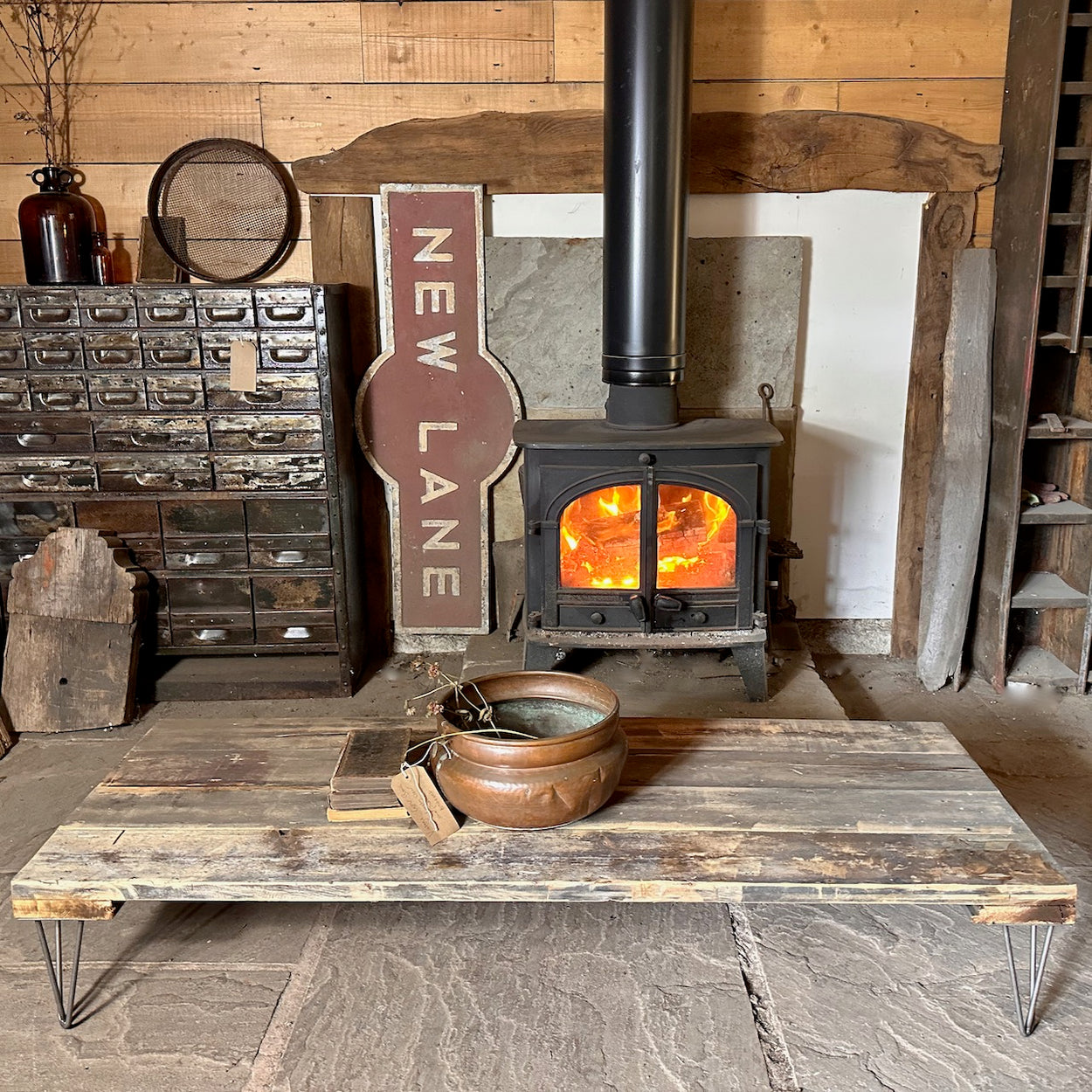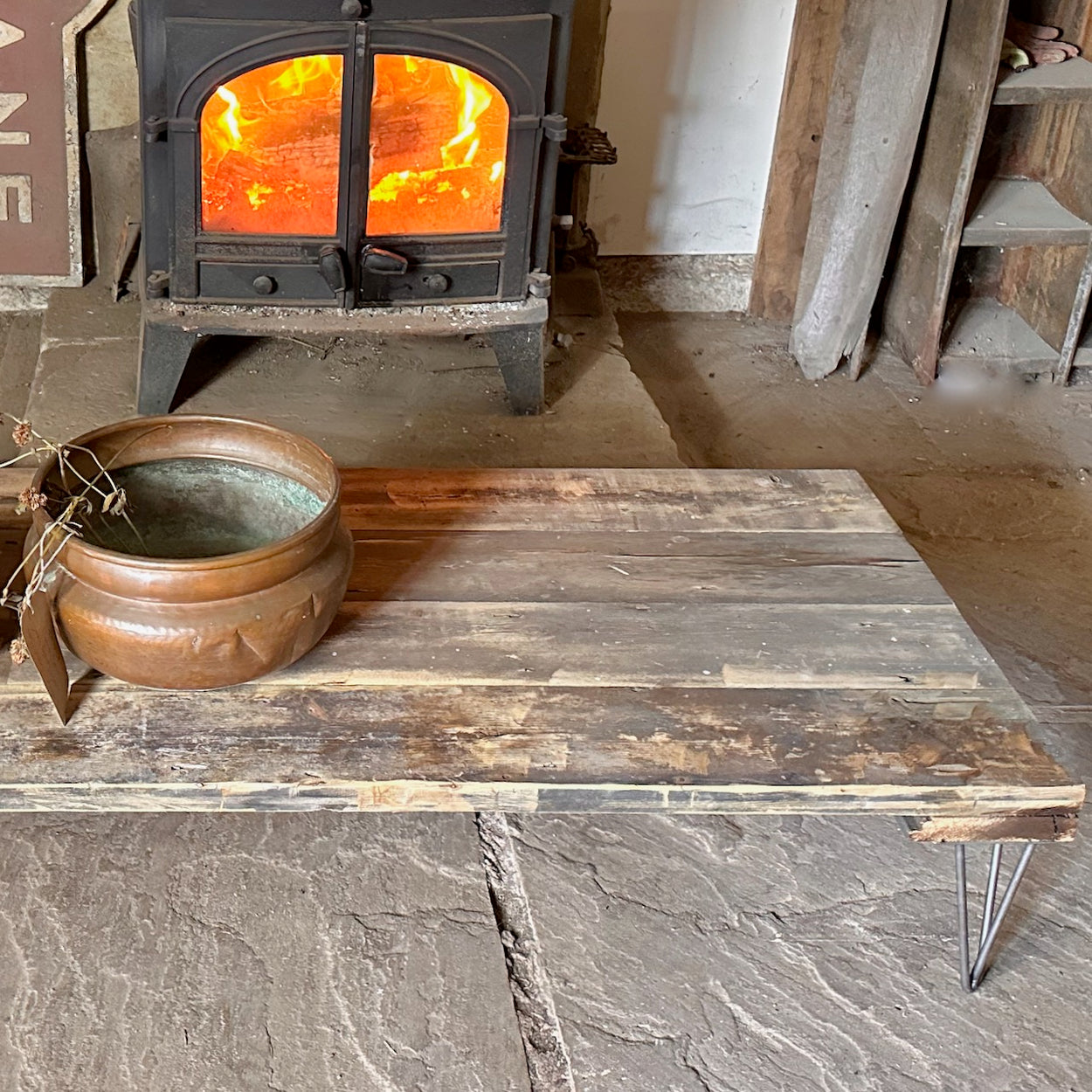 Reclaimed Plank Coffee Table
ex. VAT
Introducing our "Plank" coffee table, part of the bespoke furniture range we are now making. This is hand made from our stock of reclaimed Victorian Pine boards. The philosophy behind these pieces is;

We want them to be affordable. Basic construction methods used to minimise labour costs, working with reclaimed timber is always time consuming. 




They have to be made from 100% reclaimed timber as we want them to be as eco friendly and green as possible.




They have to be made by us, no road miles, in house construction is paramount.
As they are bespoke, we can make them to client's specific requirements. However, we really want to make them to nominal sizes that produces minimum off-cuts and waste. The reclaimed top sits on hand forged metal hairpin legs

Finished in raw lacquer to protect, seal and allow cleaning.
Size is approx 1500 wide x 580mm deep x 270mm tall. 

Please read information regarding delivery 
For information on delivery, see our delivery information page.