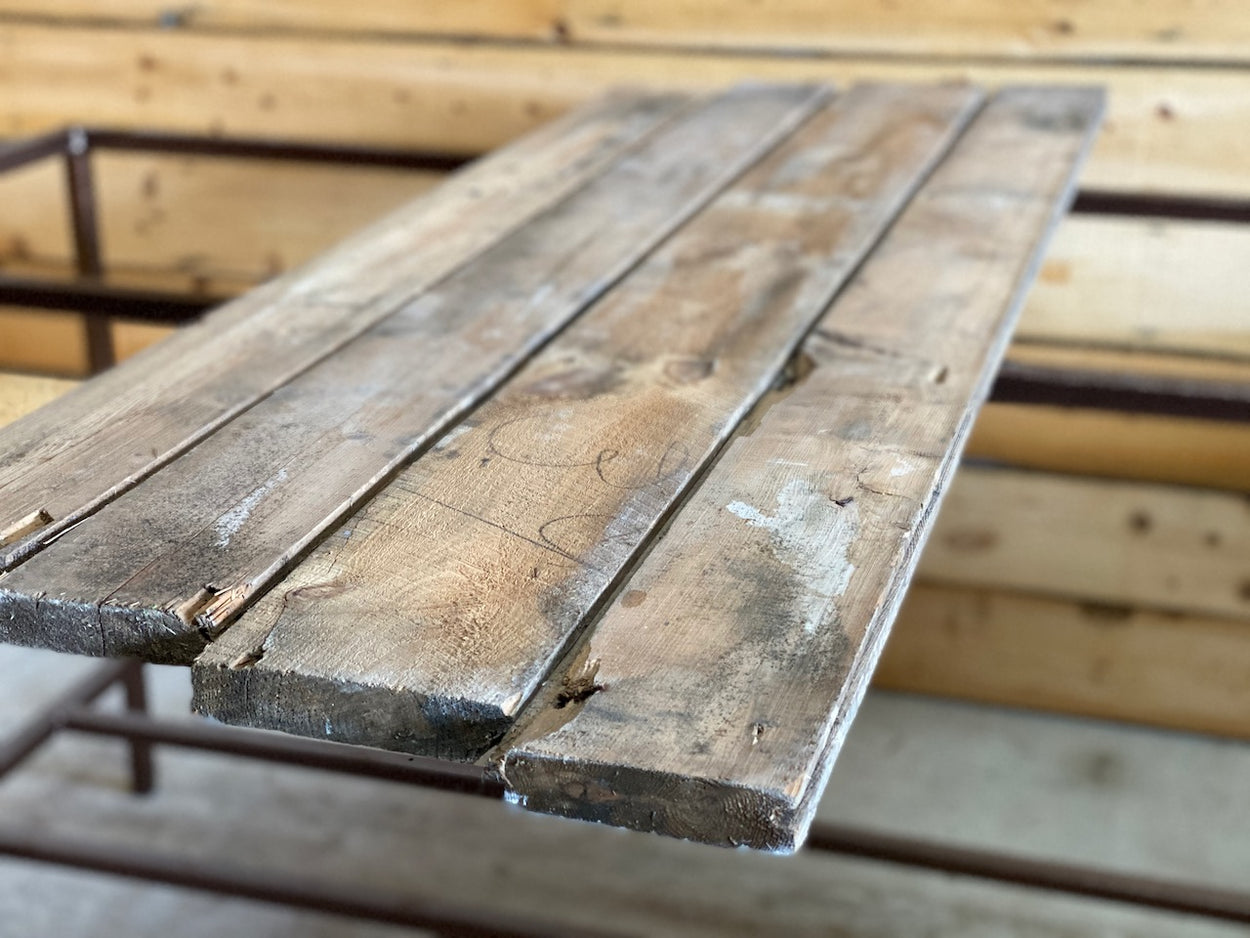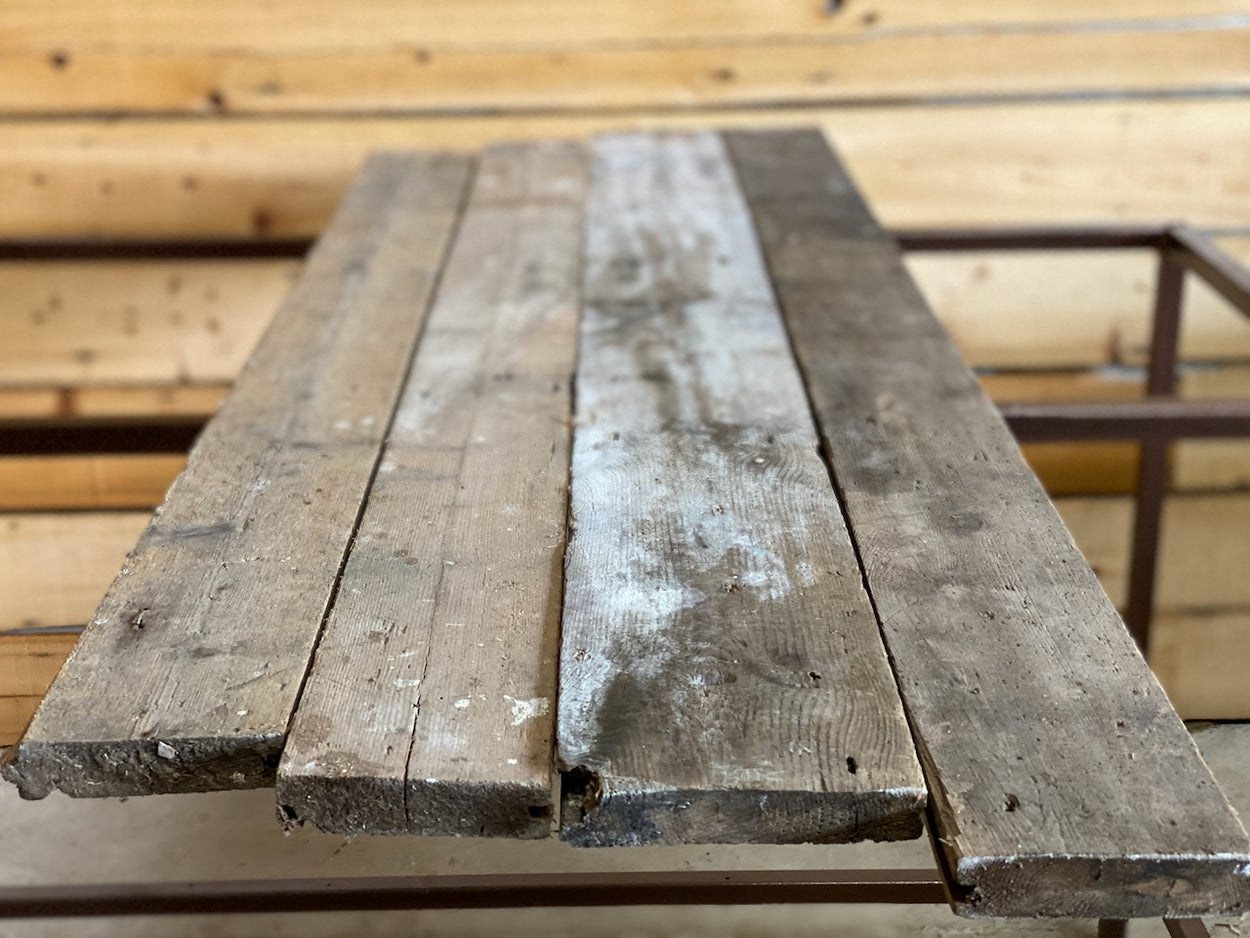 Reclaimed Fife Arms Pack 1003
ex. VAT
These are 4 pieces of original reclaimed Victorian Pine floorboards salvaged from the historic Fife Arms in Royal Braemar. Perfect for crafters and makers to use for small furniture projects.
They have originally been secretly nailed through the tongue and groove. The surface is original and shows the expected amount of wear and tear from timber of this age without being too rustic. Some of the undersides of the grooves may be damaged along with some tongues, but the faces are intact. All split ends have been cut off and the boards are 80% de-nailed.
Boards sold untreated / uncleaned.
Approx sizes are
1.52m long x 115mm wide

1.31m long x 115mm wide
1.47m long x 150mm wide
140m long x 115mm wide 
All approx 26mm thick
Email us your address so we can get a price for delivery.
Code for this shelf is p1003
For information on delivery, see our delivery information page.