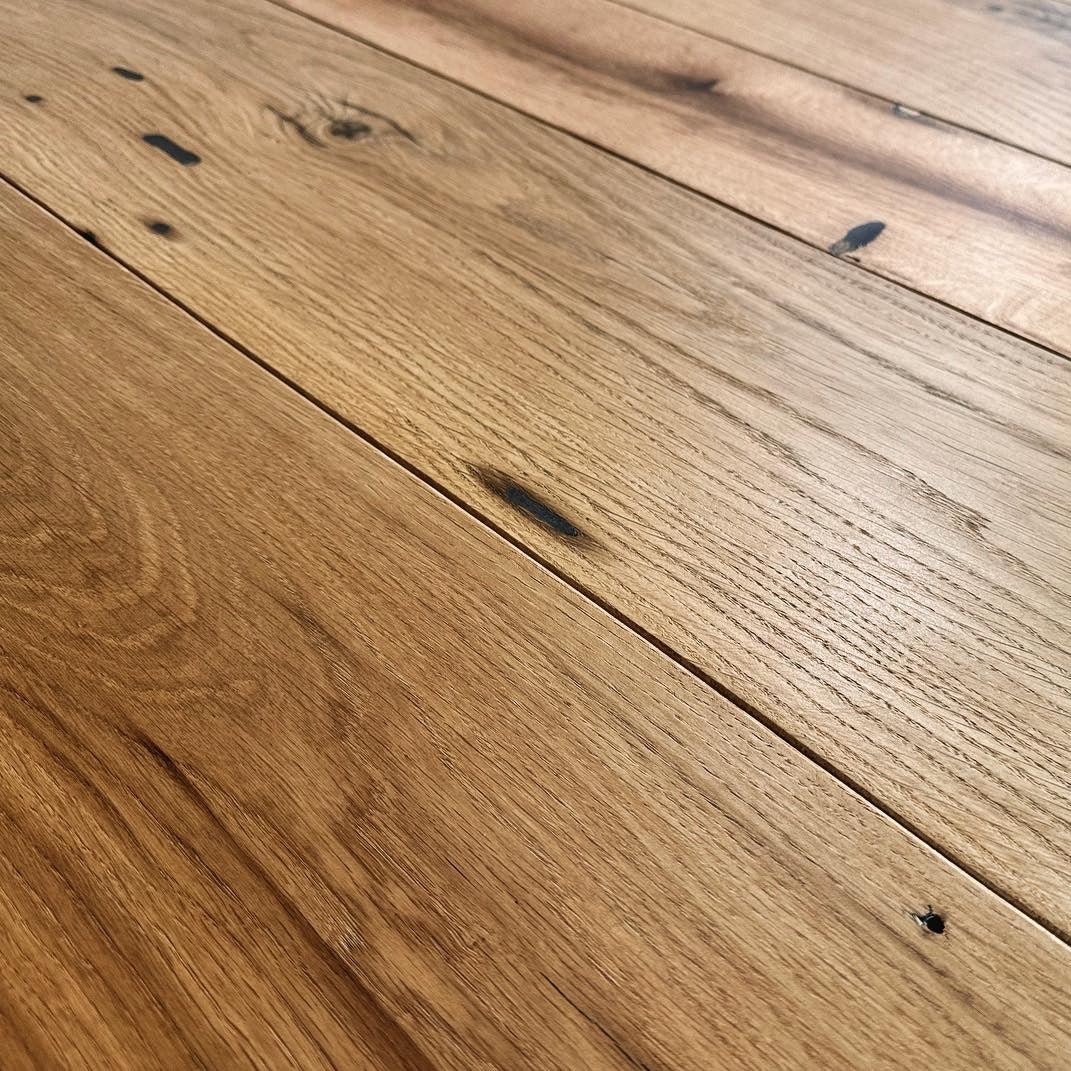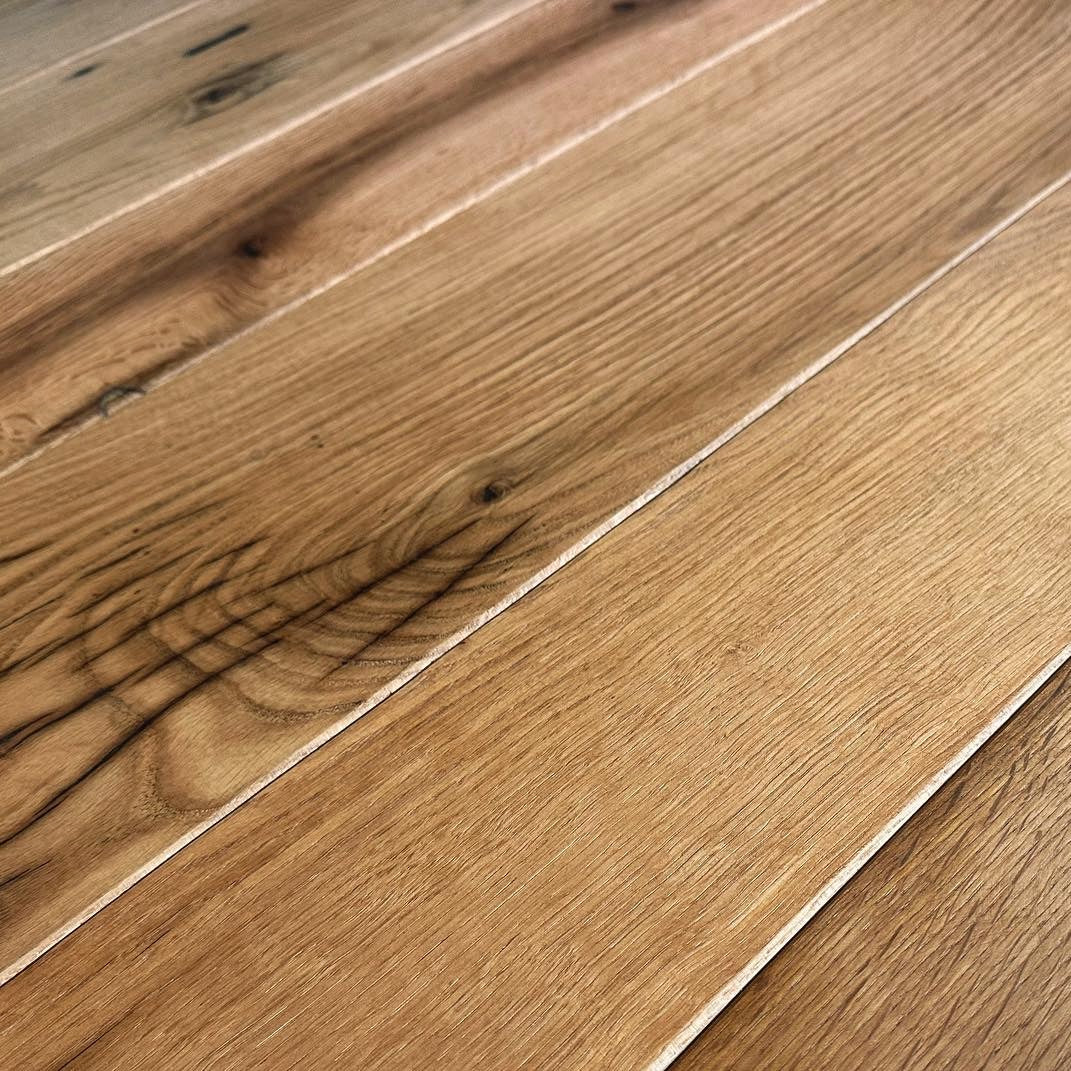 Reclaimed Barn Oak
per sqm ex. VAT
These beautiful Reclaimed Barn Oak Boards are re-sawn from our stock of Antique French Oak beams. These are perfect if you want a reclaimed Oak floor that isn't too rustic yet still has all the imperfections you would expect from timber of this age. Original fixing marks from decades of previous use, cracks, splits, open knots all on show but expertly finished by our skilled team so they will work in home or commercial environments without any problems.
Product – Engineered reclaimed Barn Oak 



Surface – Re sawn hand sanded
Engineered wear layer - 6mm Reclaimed Oak
Engineered backing - 15mm FSC Birch ply.
Width: Mixed - approx 100mm - 200mm
Thickness - 21mm
Length: Approximately - 2.4m
Holes: Yes, larger ones will be filled.
Cracks: Yes, larger ones will be filled.
Colour variation: Yes, typical with reclaimed timber.
Joint detail: Hand worked tongue and groove.
Finish – Oil
Fixing methods: Guidelines Only
Setup costs There is no minimum order amount and setup is free for orders over 20sqm.
£150 setup fee applies for orders between 11 and 20sqm
£300 setup fee applies for orders under 10sqm
Delivery Can be arranged nationally and internationally.