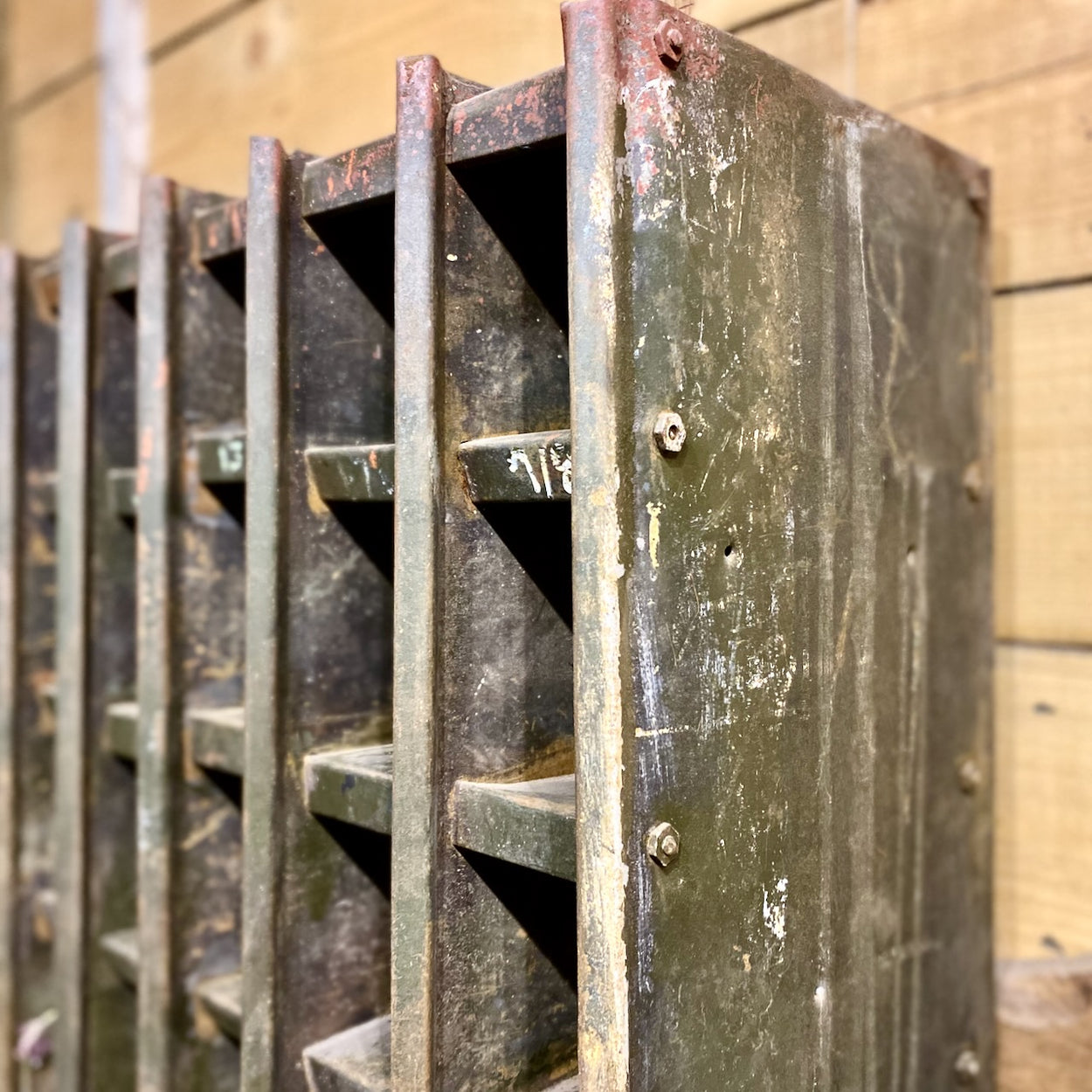 Industrial Engineers Pigeon Hole
ex. VAT
This cool vintage industrial engineers pigeon hole has a beautiful patina and traces of its previous life. A perfect way to add an industrial vibe to your room as well is being super storage.
Supplied fully cleaned, treated and waxed.
size is approx 180.2cm H x 90.1cm W x 30.2cm D
product code LYVF78
Please read information regarding delivery
For information on delivery, see our delivery information page.