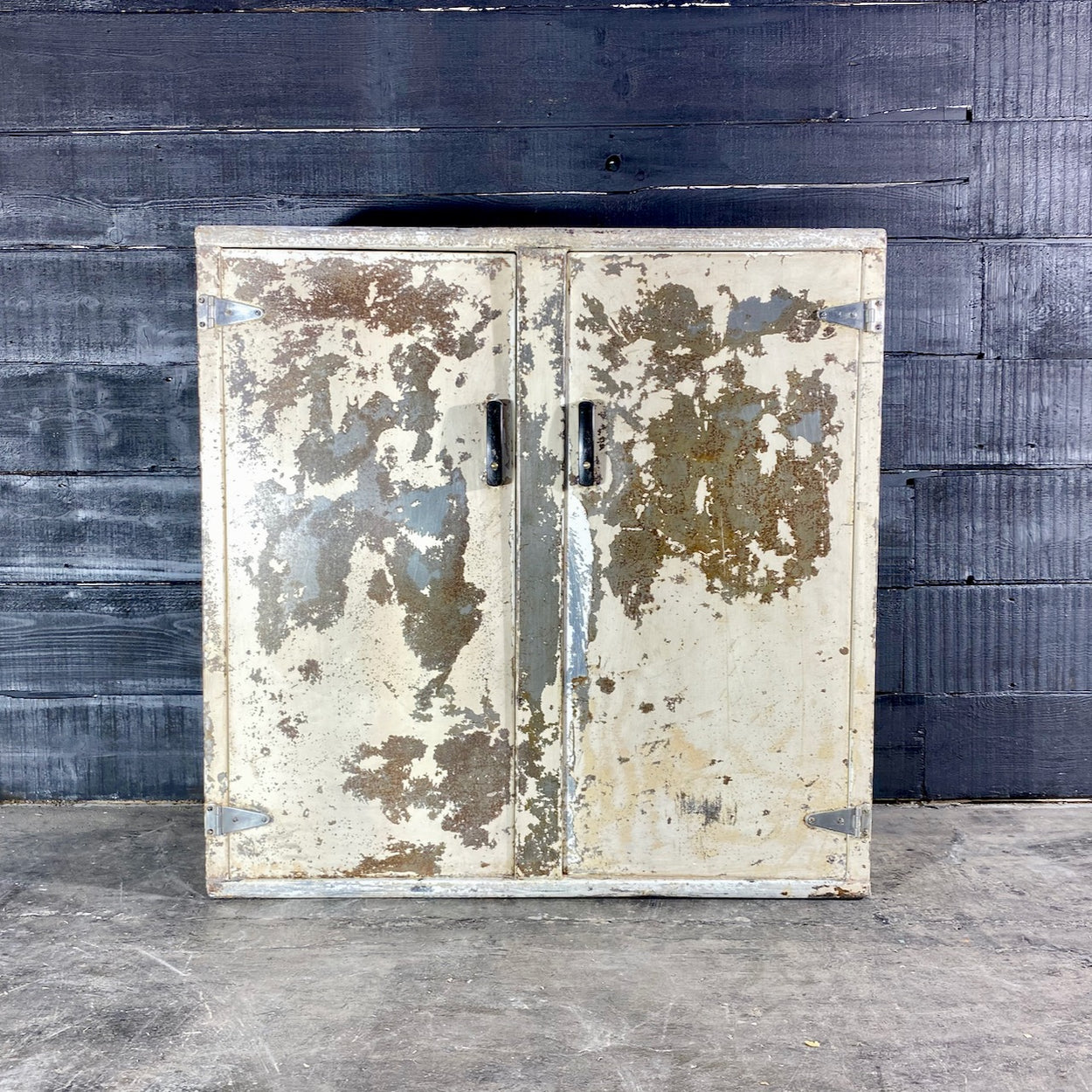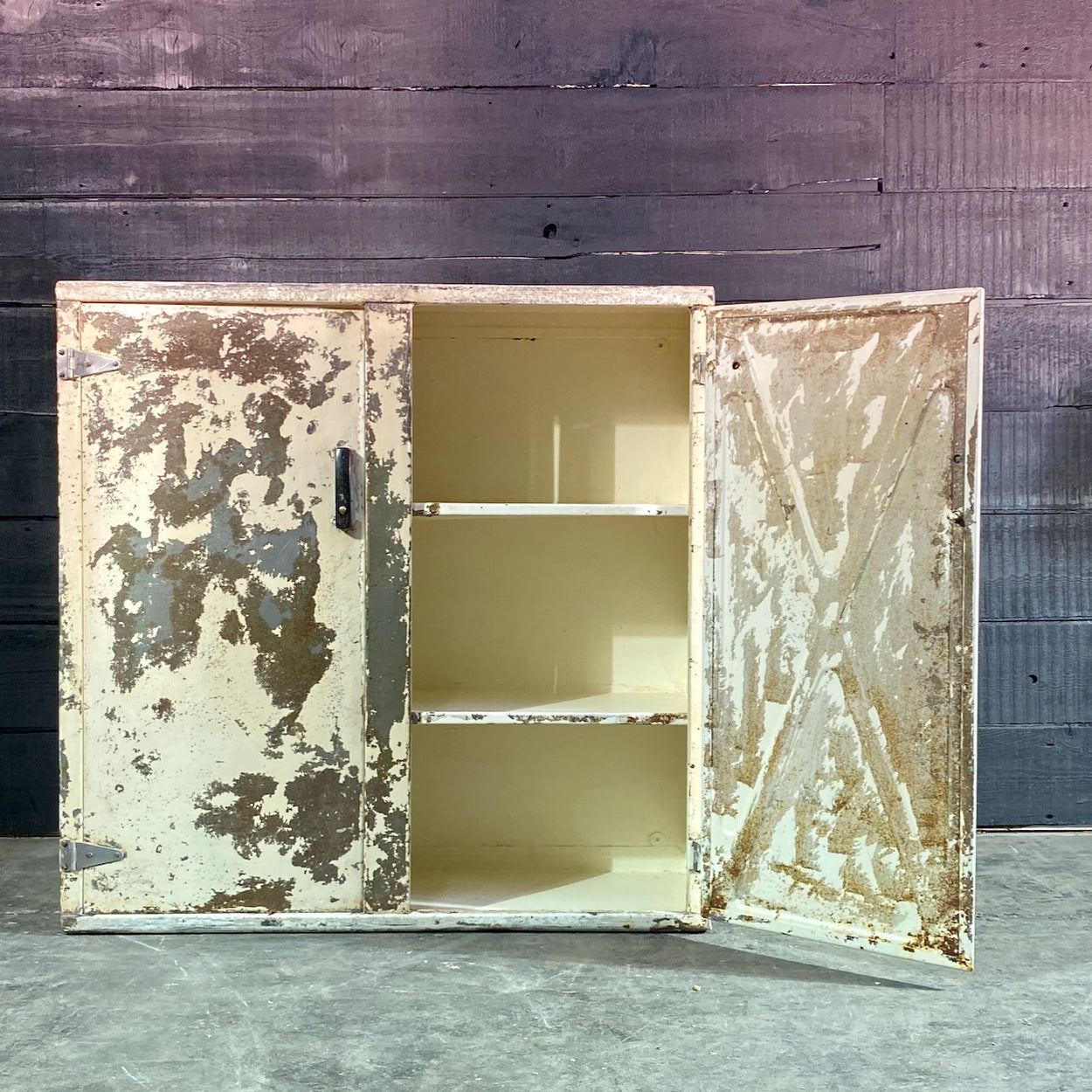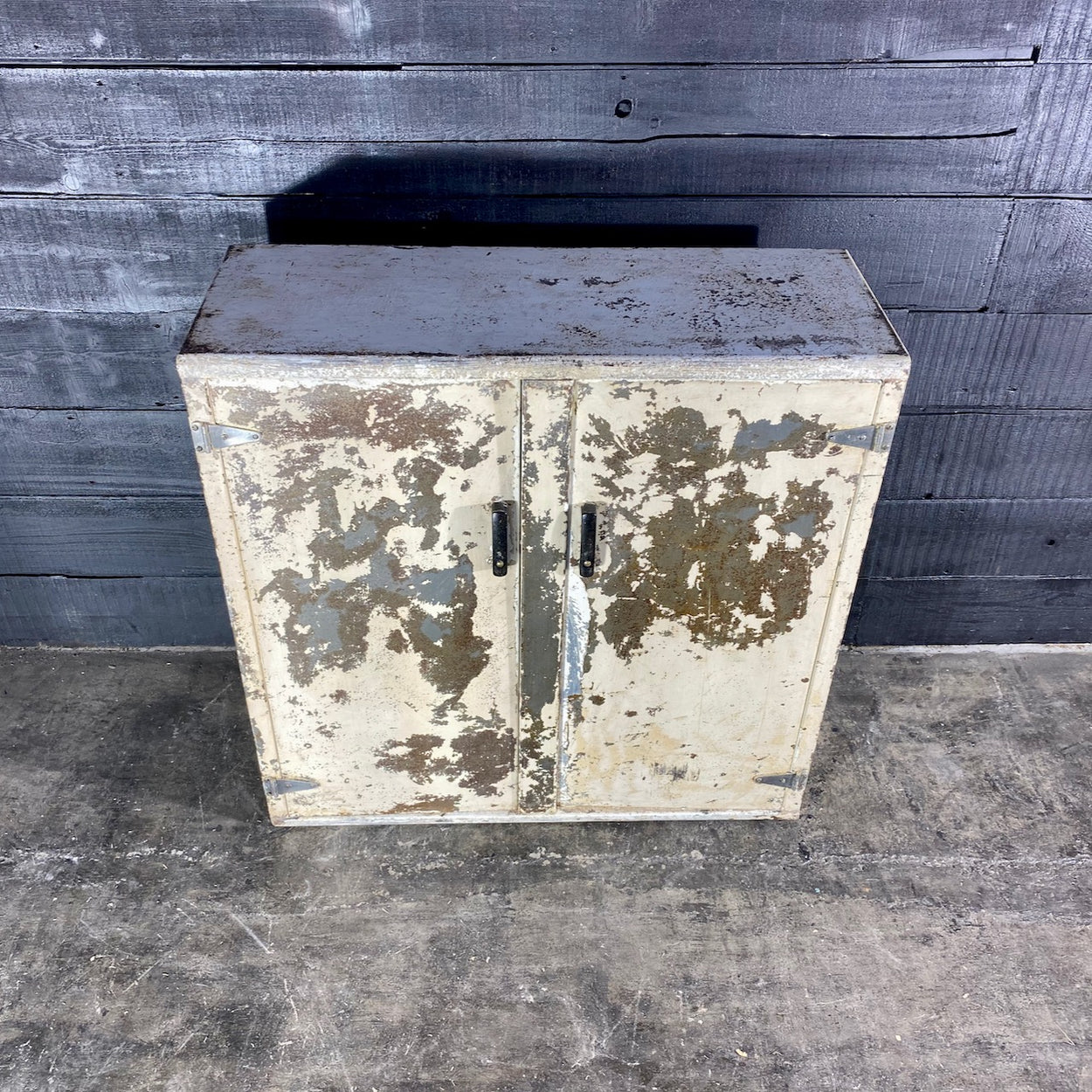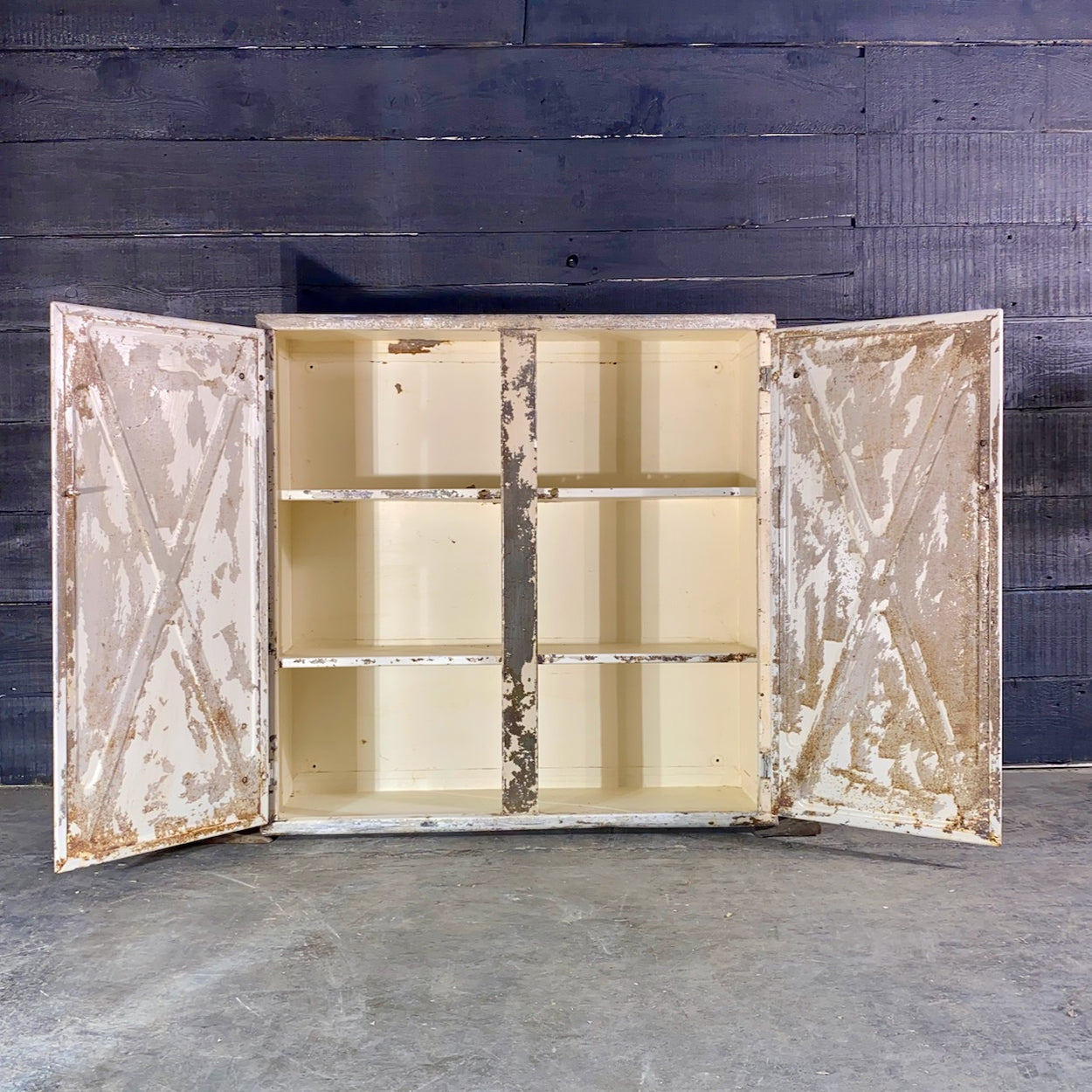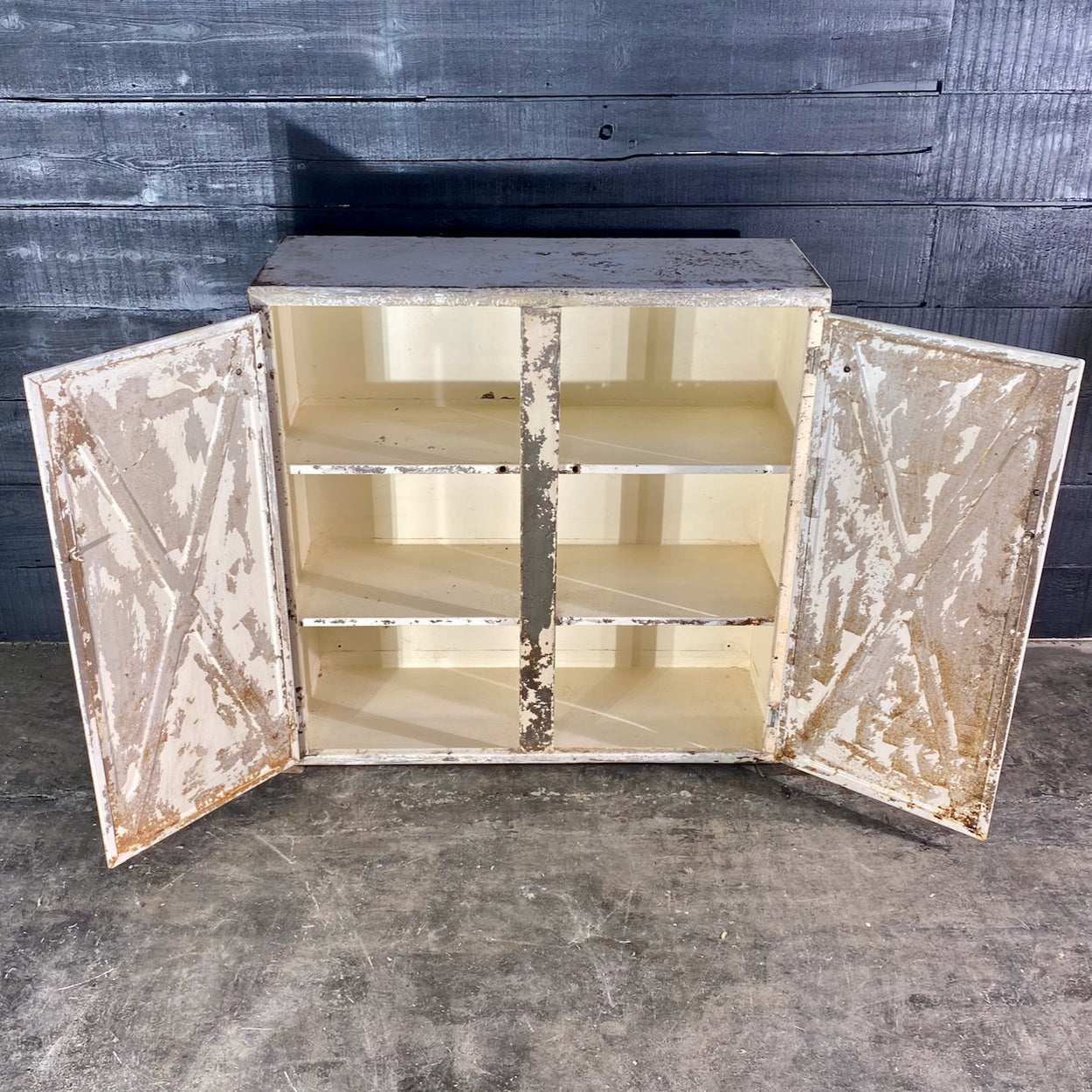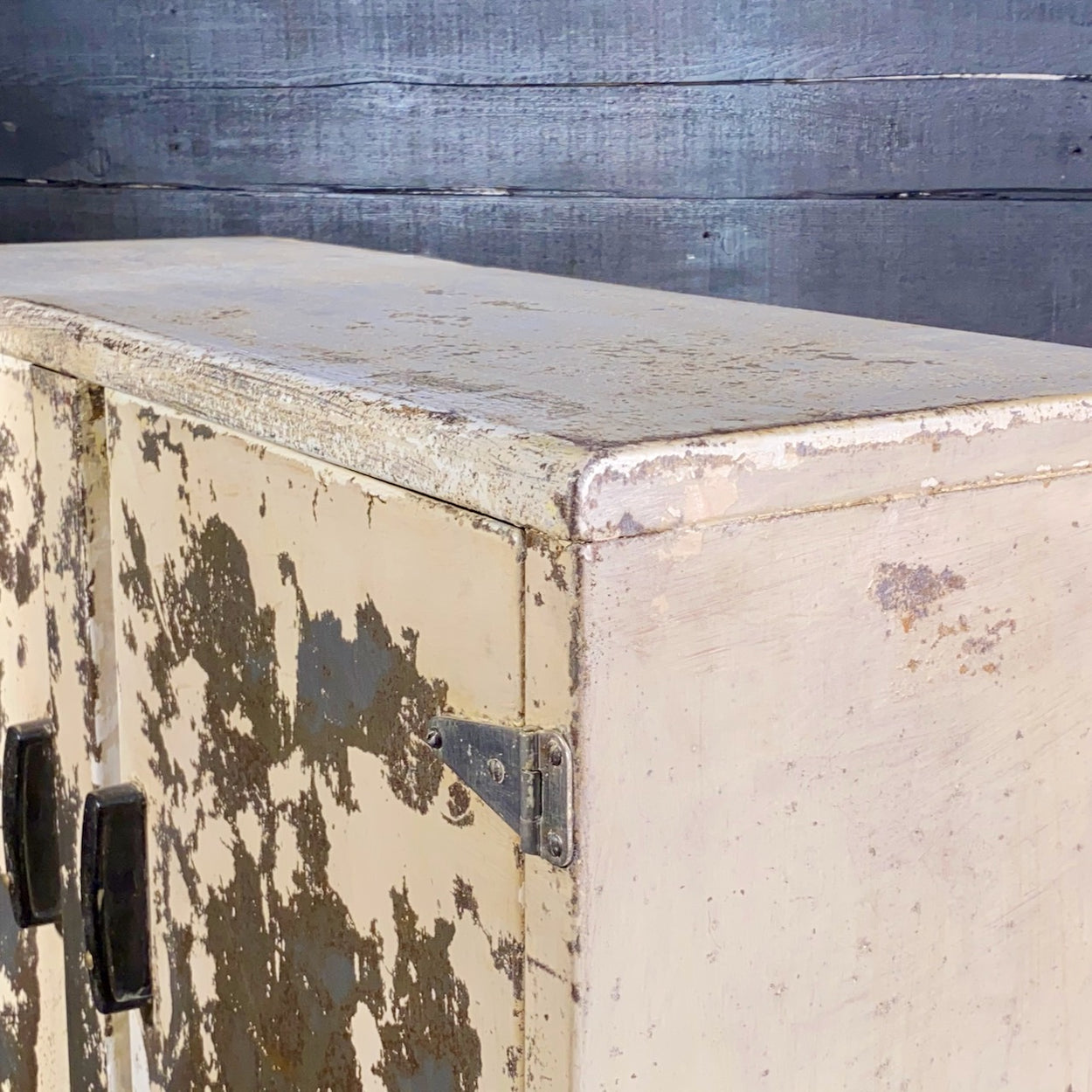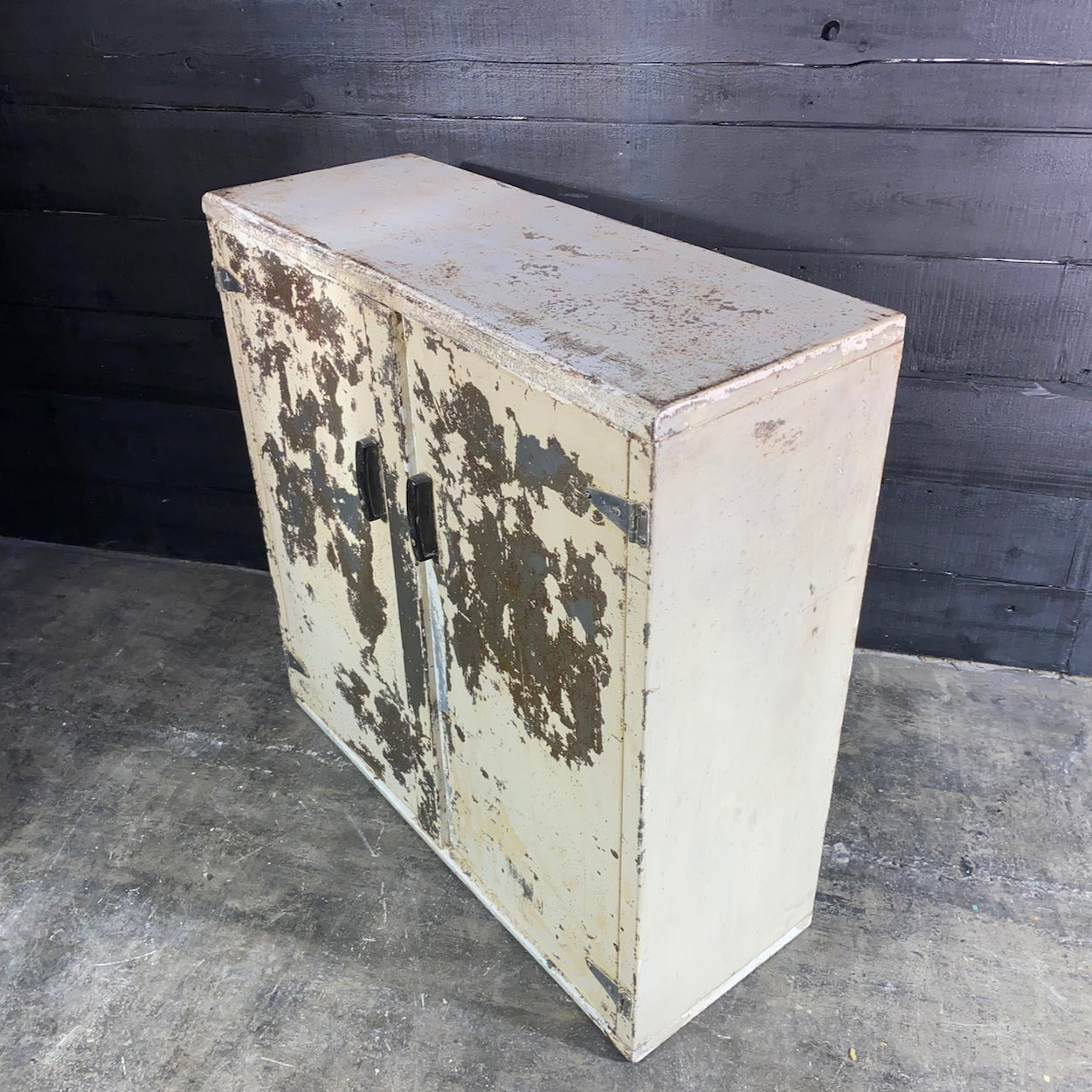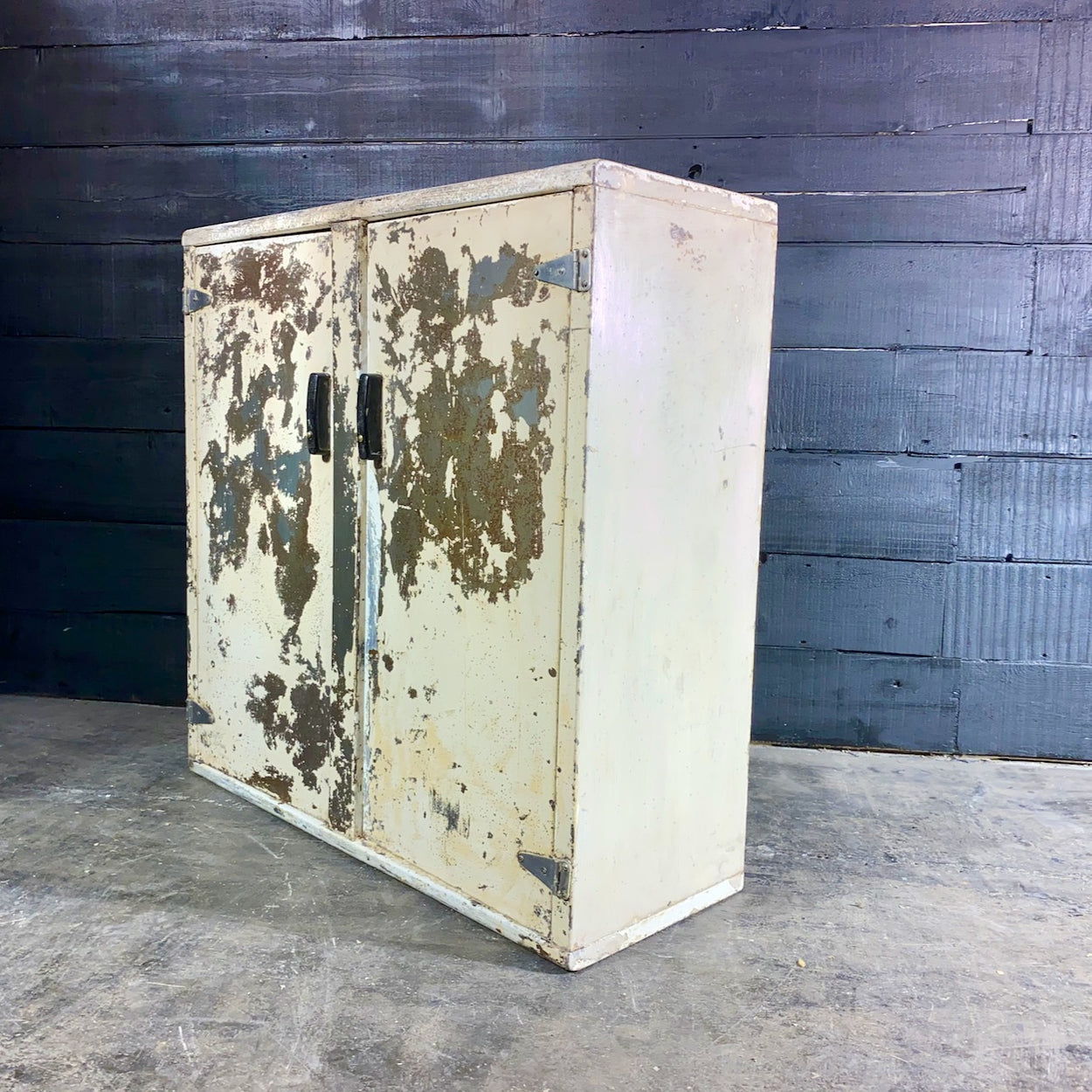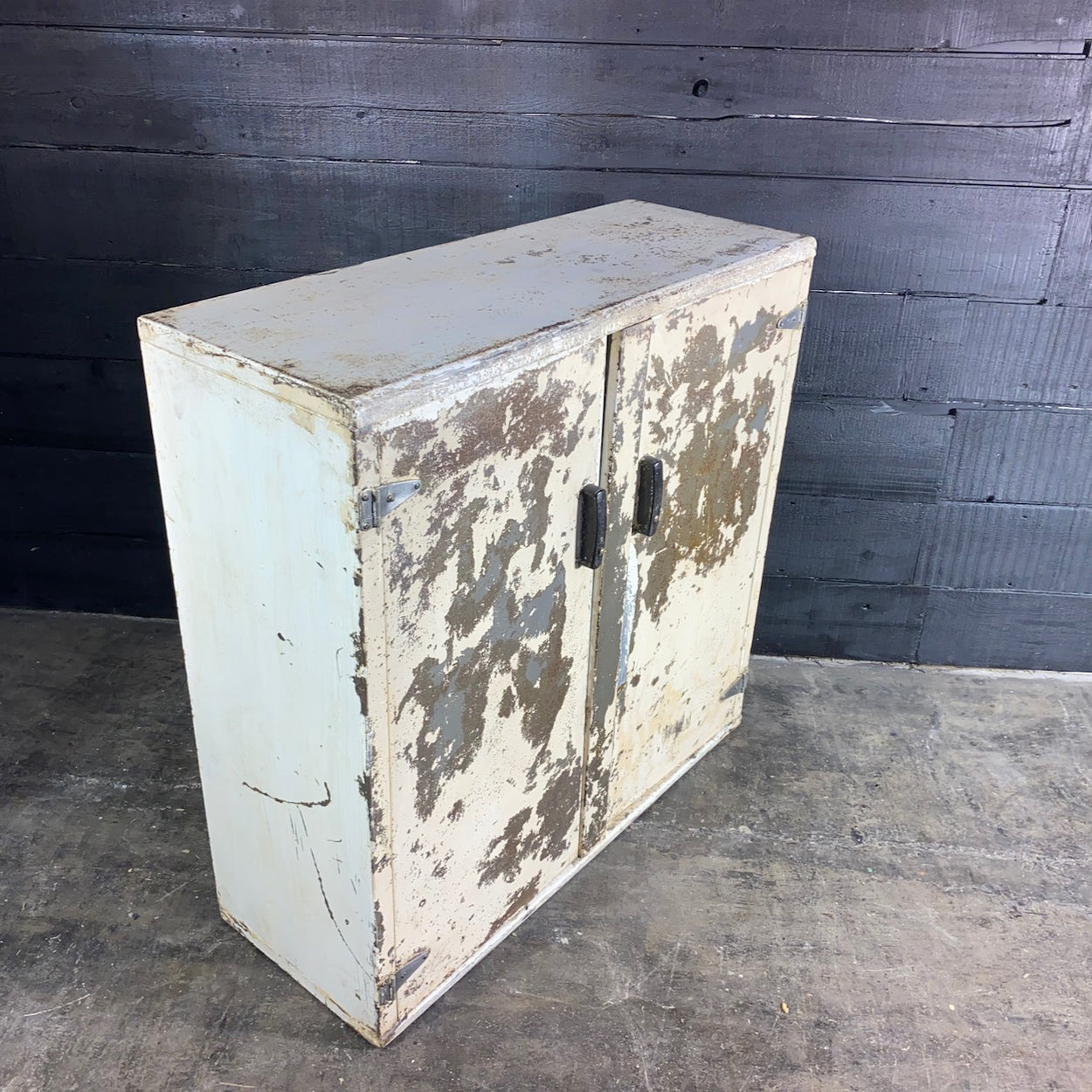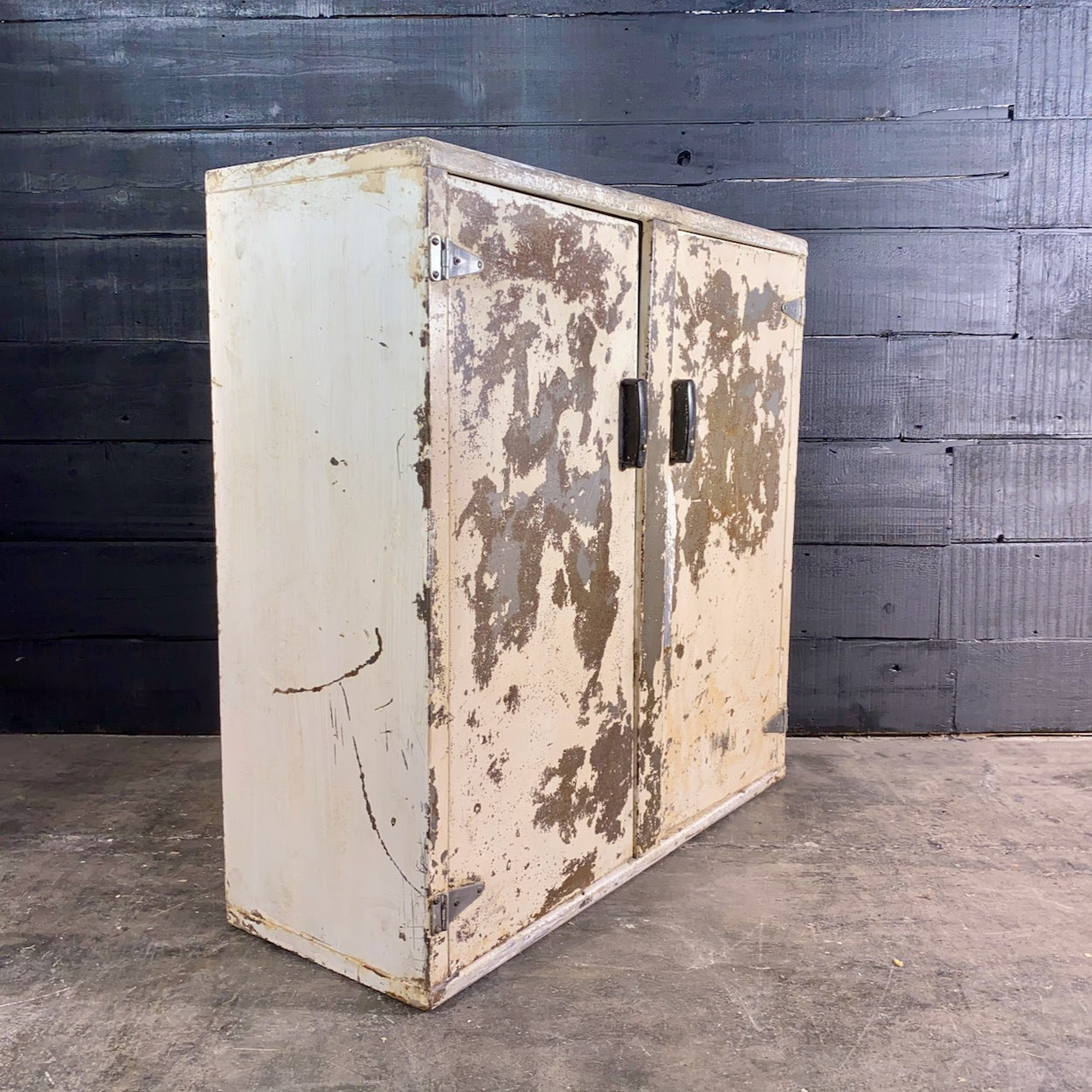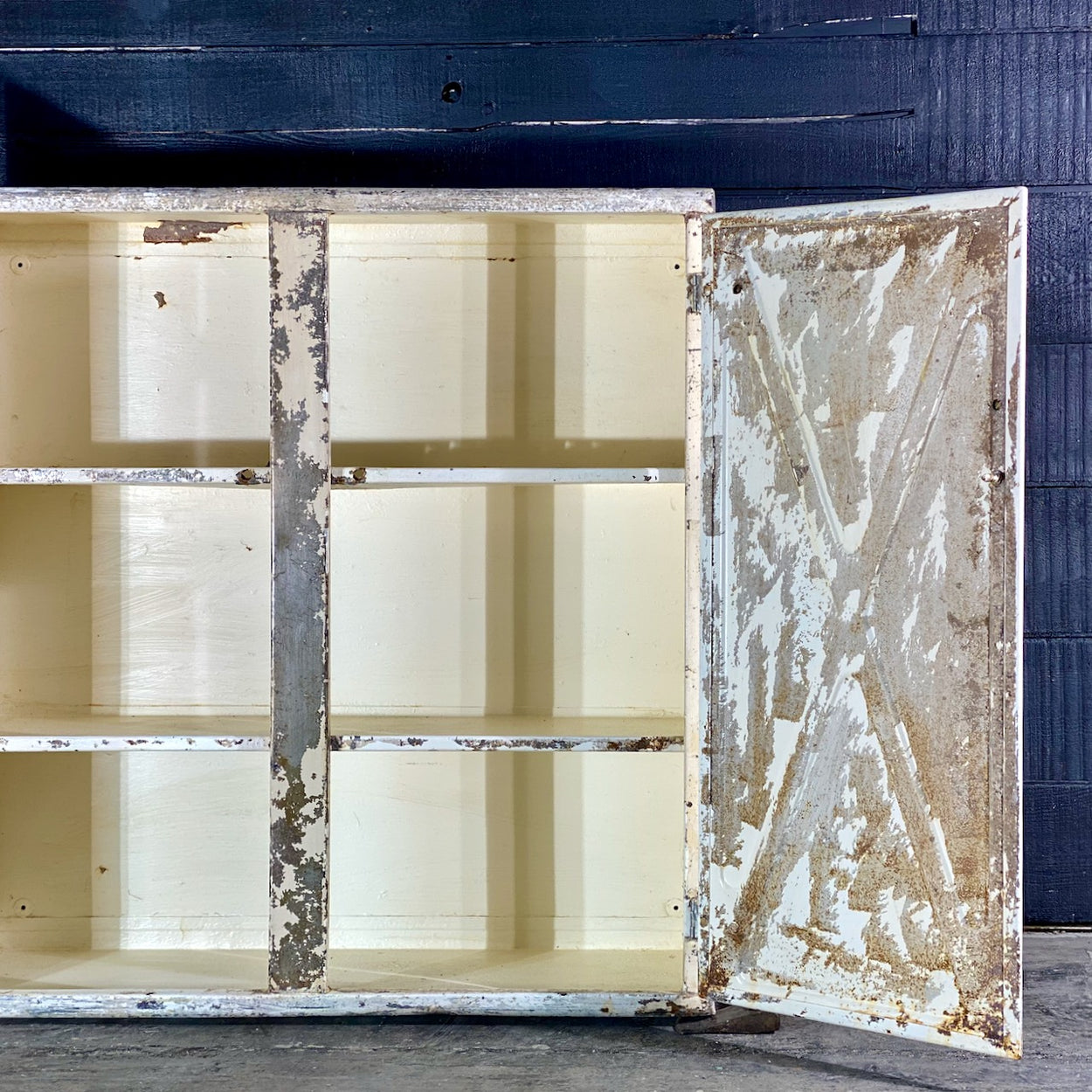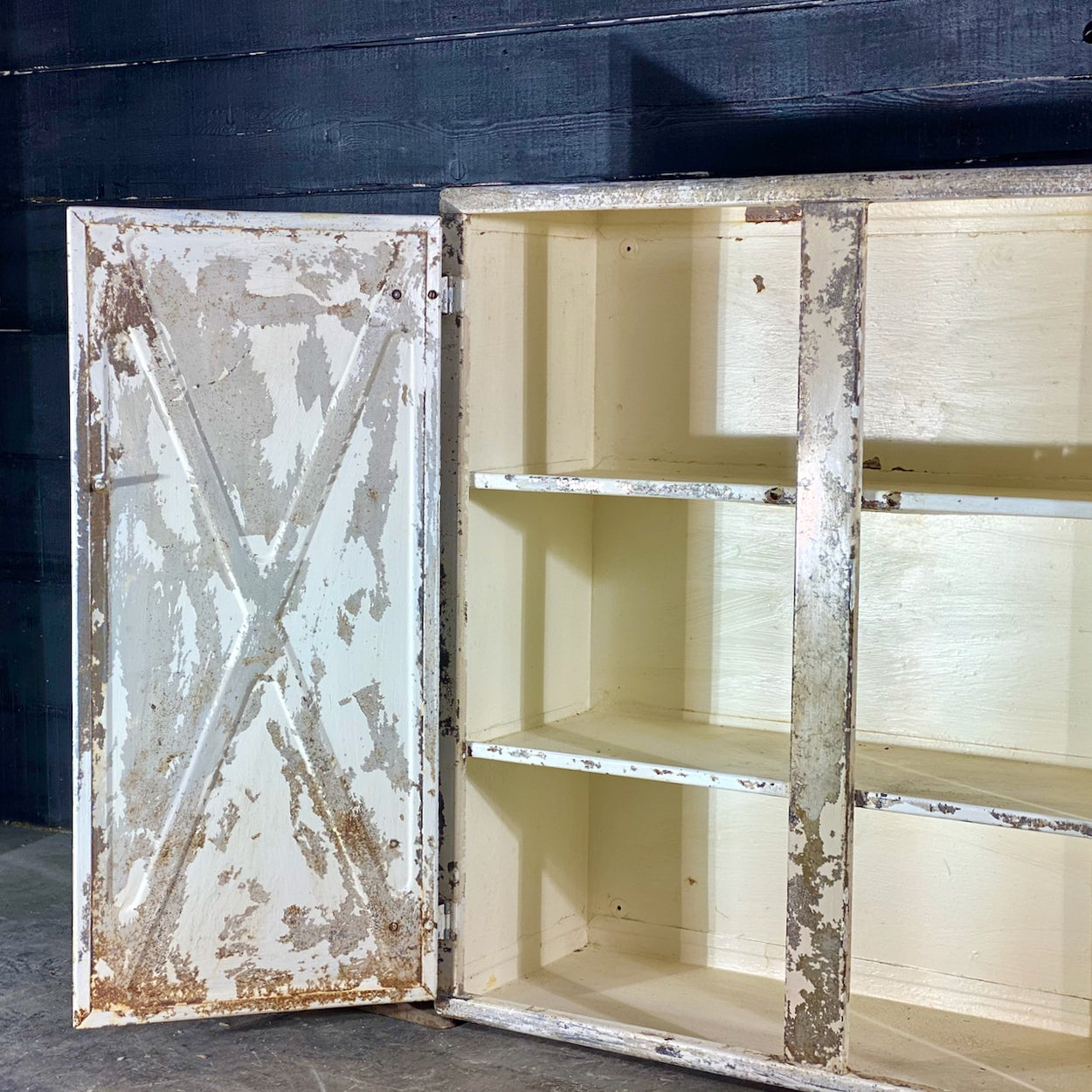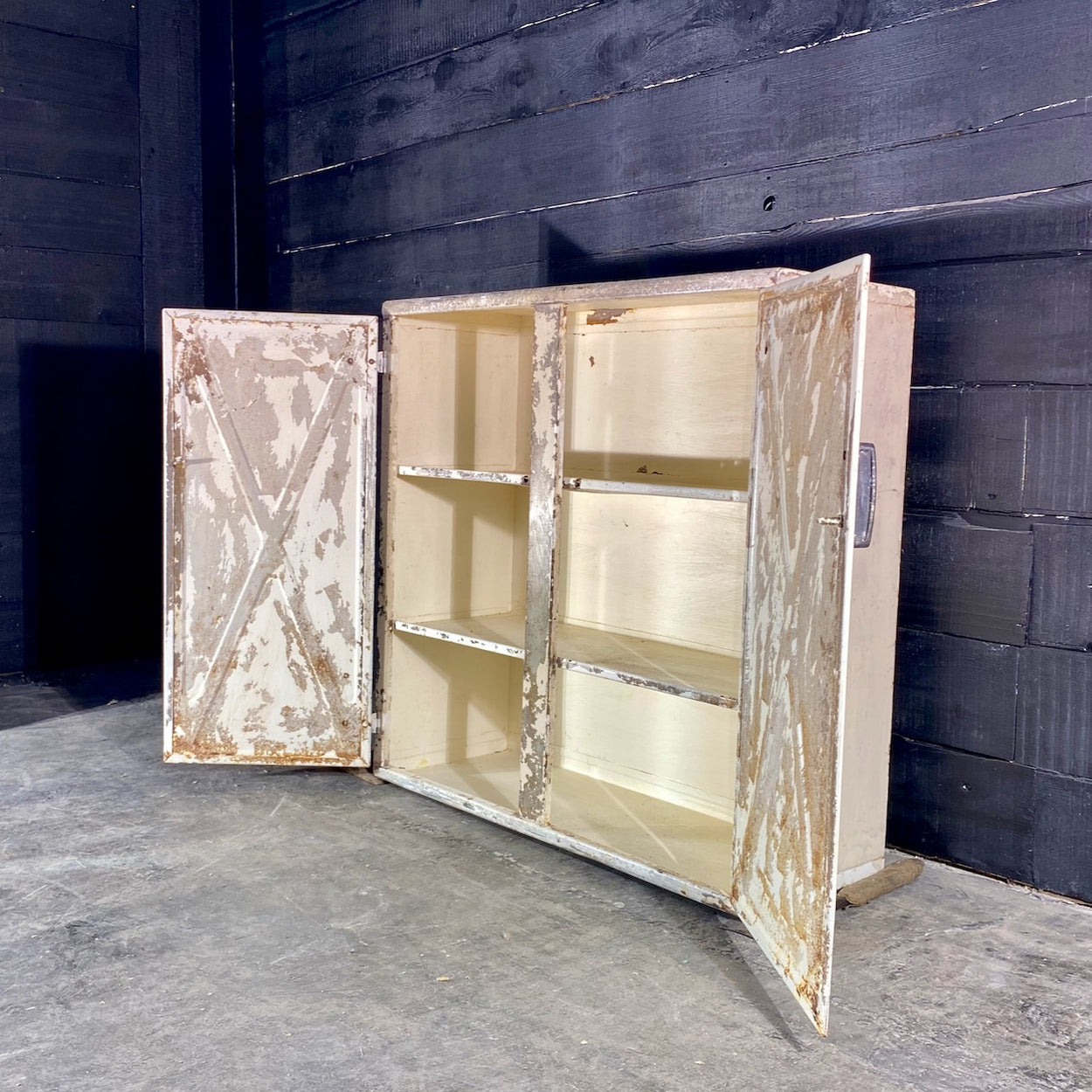 Industrial White Painted Steel Factory Cabinet
This industrial metal cabinet is in its original condition with some paint still left on. Very cool detail on the drawers with amazing amount of wear to the surface. Double doors with 2 steel internal shelves. This is supplied fully cleaned and waxed.
Size is 810mm high x 810mm wide x 310mm deep.
Product code is LYVF0041
For information on delivery, see our delivery information page.