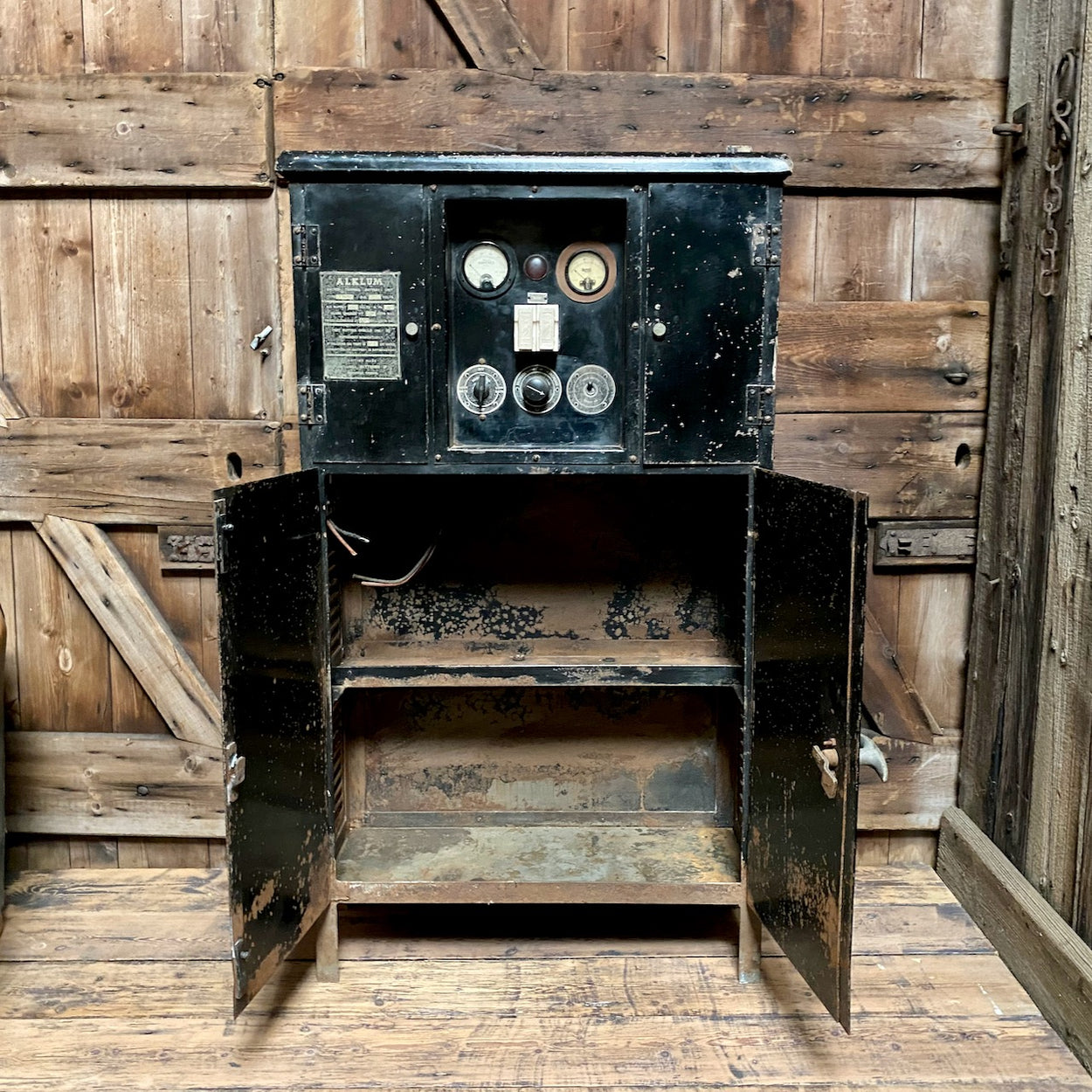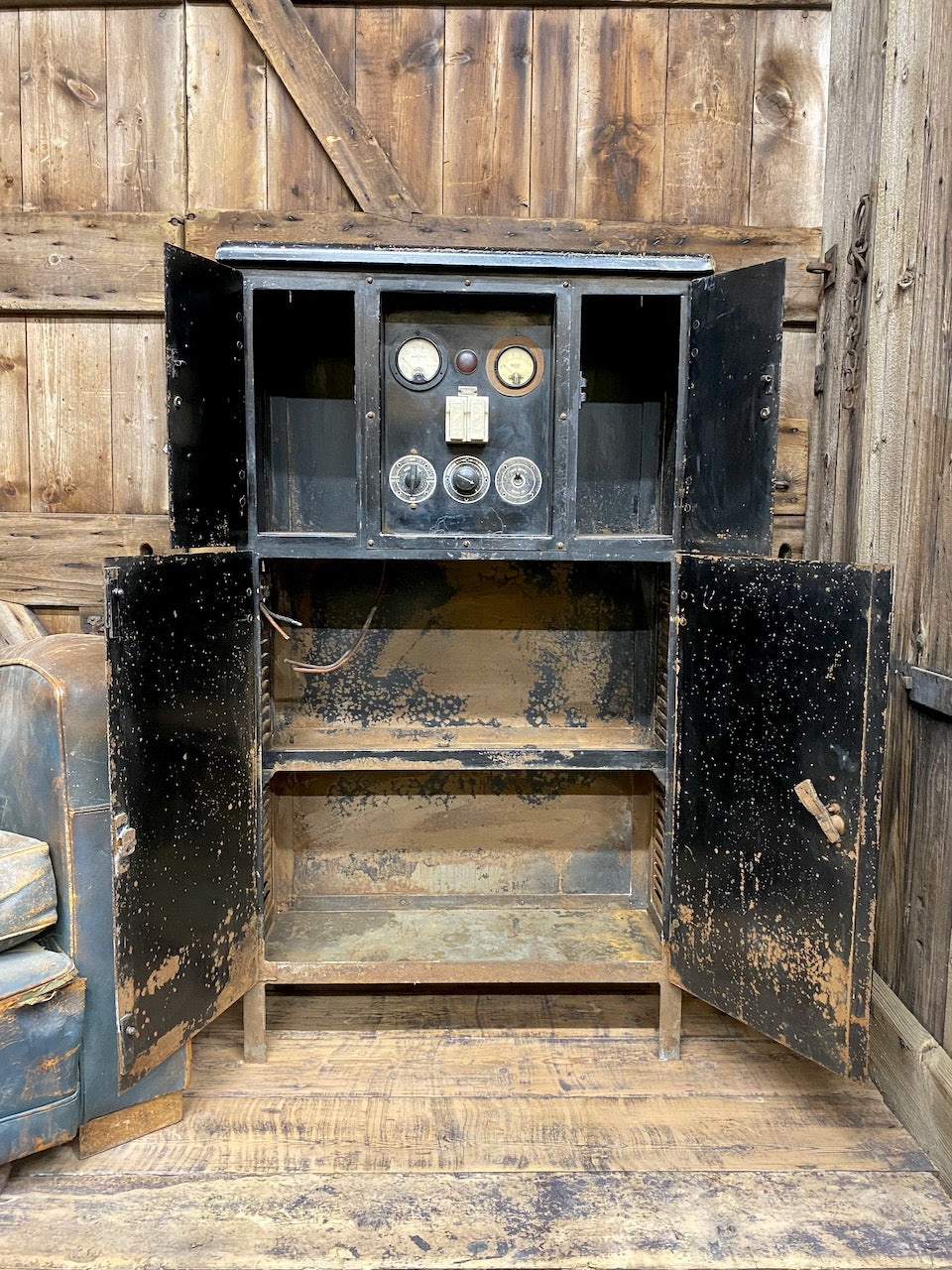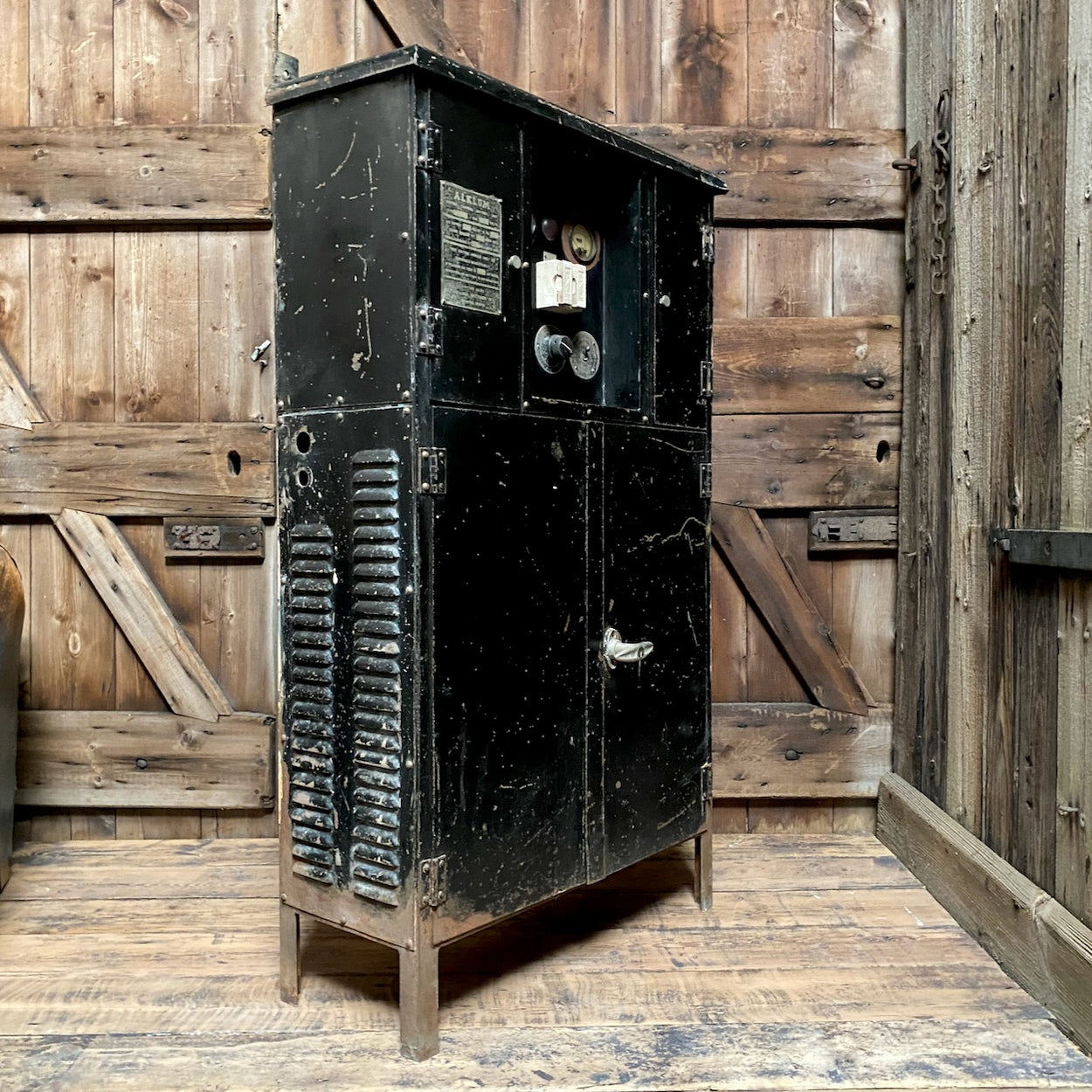 Electrical Testing Cabinet.
Original piece of vintage industrial salvage. Alklum battery electrical testing cabinet. All original switches and dials still intact. Very decorative. Great compartments and shelves make it a very usable piece of furniture for the home.
Size is 1150mm H x 660mm W x 270mm D
For information on delivery, see our delivery information page.