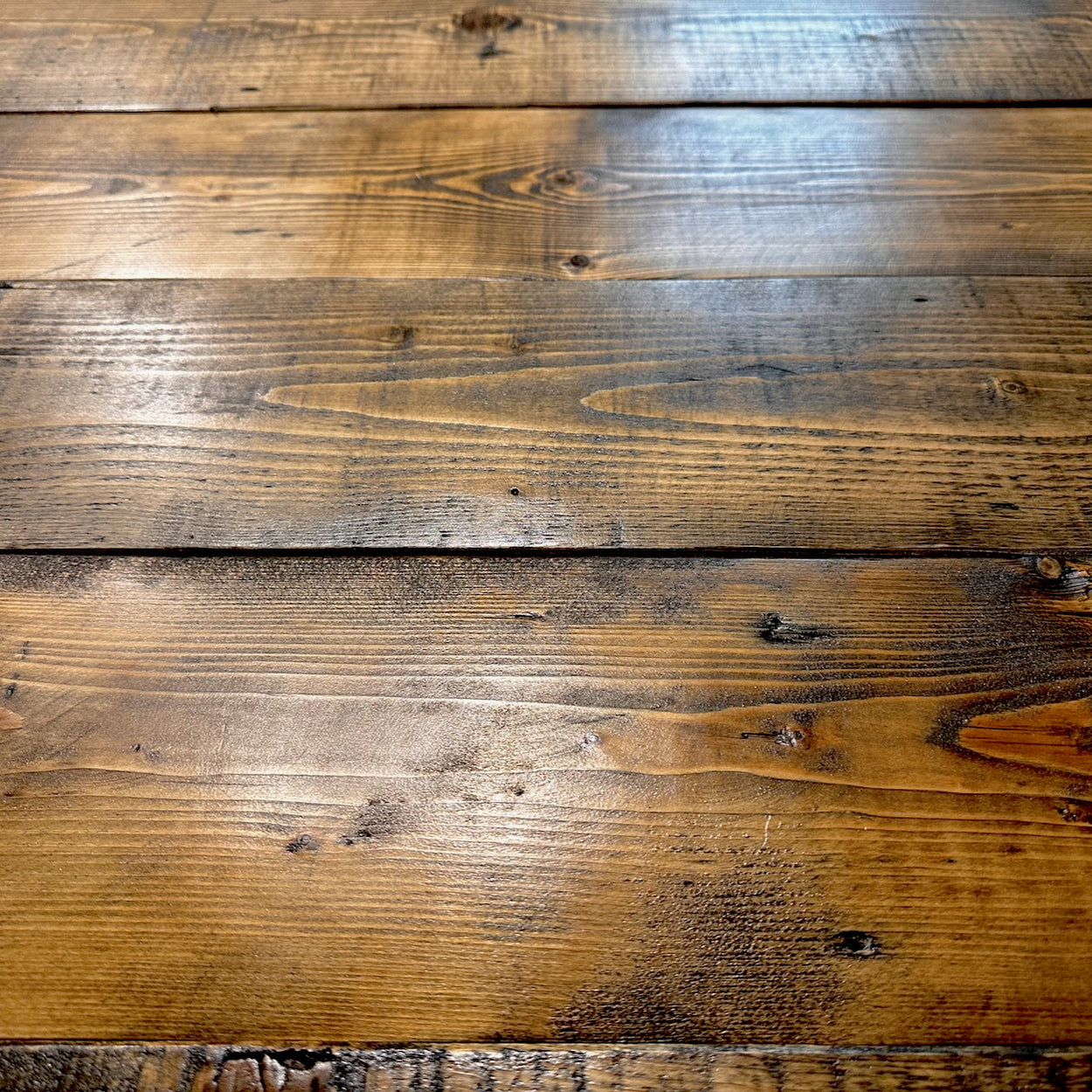 Textile Factory Boards Dark
per sqm ex. VAT
This beautiful reclaimed Pine timber has been salvaged from a huge European textile factory. Built in the 1930's these boards formed all the floors and ceilings of the entire buildings. We have used a deeper brown Hardwax oil on this range to provide a richer overall colour. Hand sanded to retain maximum character with some original surface fixing marks still visible. 
Also available in Natural, Raw and Light
Product – Engineered Textile Factory Boards Dark
Surface – Hand sanded original
Engineered wear layer - 6mm Reclaimed Pine
Engineered backing - 15mm FSC Birch ply.
Width: Mixed - approx 100mm - 140mm
Thickness - 21mm
Length: Approximately - 2.4m
Holes: Yes, larger ones will be filled.
Cracks: Yes, larger ones will be filled.
Colour variation: some
Joint detail: Hand worked tongue and groove.
Finish – Hardwax Oil
Fixing methods: Guidelines Only
Setup costs There is no minimum order amount and setup is free for orders over 20sqm.
£150 setup fee applies for orders between 11 and 20sqm
£300 setup fee applies for orders under 10sqm
Delivery Can be arranged nationally and internationally.