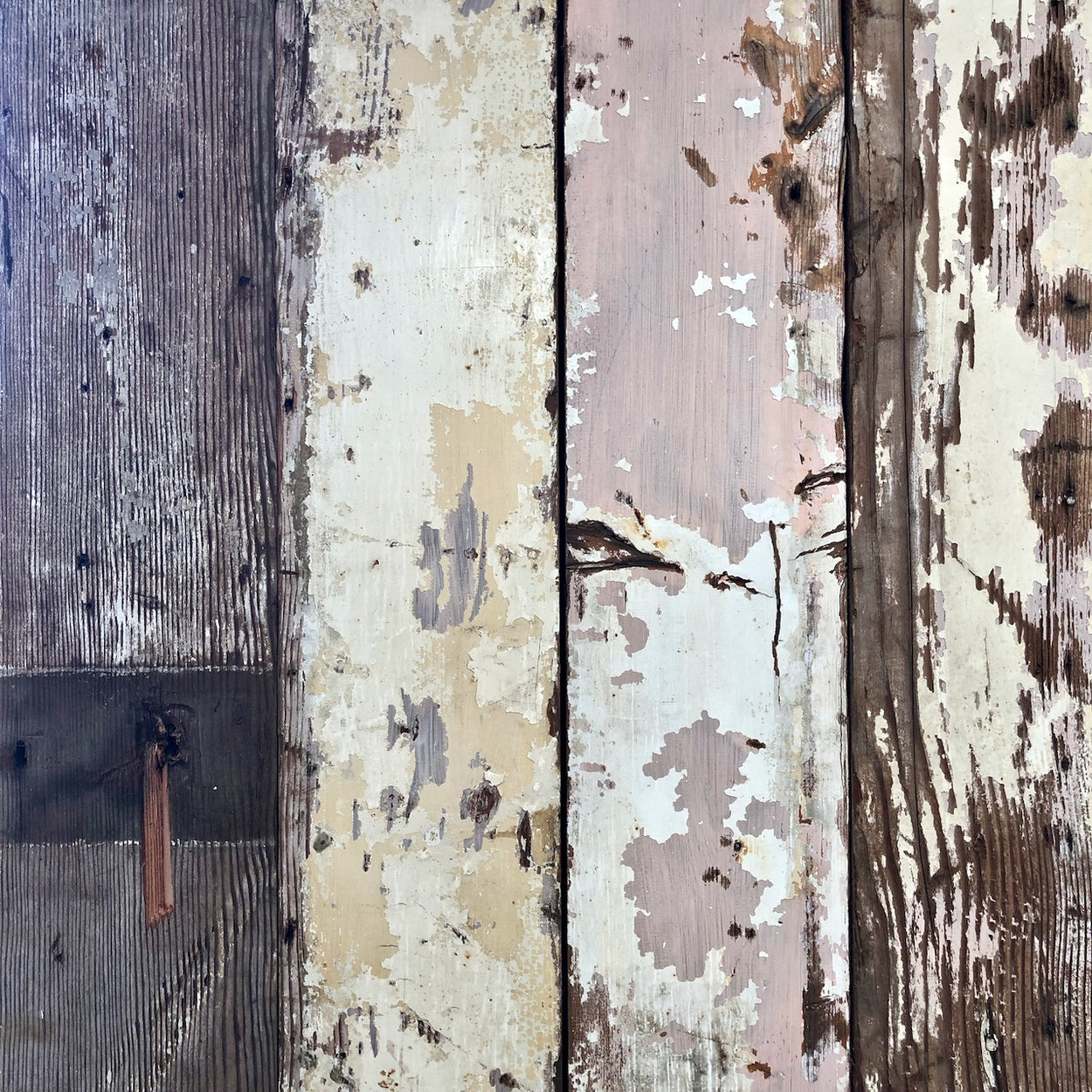 Reclaimed Factory Boards
From
ex. VAT
We salvaged these amazing reclaimed boards from an old Textile Factory. These timbers formed both the floors and ceilings and are Douglas Fir so very high quality timber. The boards have multiple layers of paint on them and we love this. They are having a quick steam clean to tidy them up and remove any loose paint. These are a real find and very unique with this level of character.
As usual with our wall cladding we cut them to thin boards so there is less weight when fixing them onto walls and ceilings. They are originally 75mm thick !
Stock quantity - Over 1000m2
Price is £55m2 ex VAT.
Thickness - approx 5 - 8mm.
Length -approx 1 - 3m/.
Widths - approx - 190mm.
Surface - original - most are painted.
Joint detail - original square shoulder.
For information on delivery, see our delivery information page.